Tag Archives: Managed Print Services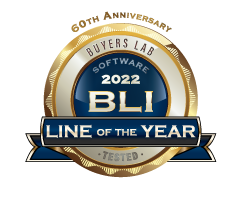 Click here to download article as a PDF
Fairfield, NJ – Keypoint Intelligence, the world's leading independent provider of testing services and analytical information to the document imaging industry, today announced that Xerox Corporation has won the coveted Buyers Lab (BLI) 2022 Document Imaging Software Line of the Year Award. Given once a year, this prestigious accolade recognizes the vendor that offers the most complete portfolio across the range of document imaging software solution categories that Keypoint Intelligence covers on its bliQ subscription service.
"The pandemic crisis and continuing hybrid work environments have meant that the majority of knowledge workers are away from their offices at least some of the time, but they still need access to critical documents and collaborative workflows to keep the organization running," said Jamie Bsales, Director of Smart Workplace & Security Analysis at Keypoint Intelligence. "Our study this year paid particular attention to the vendors that best enabled this transition. In this regard, Xerox stood out for its impressive portfolio of apps, software, and services that equip customers to meet the challenges presented when being in the office is not a given."
To determine the award recipient, Keypoint Intelligence's experienced analysts consider the imaging software each leading OEM officially sells and supports via its direct and independent sales channels. The vendor's own products and those from partner ISVs are accounted for in the categories Keypoint Intelligence covers in bliQ Solutions Center: MFP Apps & Connectors, Capture & Workflow, Document Management/ECM, Fleet Management & MPS Tools, Output Management, and others. Another consideration is the variety of offerings in each of those categories to suit the needs of different size organizations, from small businesses to global enterprises.
In the study, Xerox improved upon its past award-winning showings thanks to introductions and acquisitions in key areas. The company and its developer partners have continued the expansion of an unrivaled portfolio of MFP apps, especially those targeted at key vertical markets such as Healthcare, Education, and Retail. Moreover, the handy Xerox Workflow Central solution extends access to select apps to PCs and mobile devices. The wide-ranging XMPie suite delivers a host of content creation and management tools for effective multichannel marketing, while the Xerox DocuShare family of products delivers class-leading, document-centric content management and collaboration abilities. Also of note is the impressive CareAR remote service platform that leverages XR (extended reality) technology to help field-service personnel as well as customers keep equipment operational. And this is all in addition to solutions from the leading document imaging software developers such as ABBYY, Kofax, Pharos, and a host of others.
About Keypoint Intelligence
For 60 years, clients in the digital imaging industry have relied on Keypoint Intelligence for independent hands-on testing, lab data, and extensive market research to drive their product and sales success. Keypoint Intelligence has been recognized as the industry's most trusted resource for unbiased information, analysis, and awards due to decades of analyst experience. Customers have harnessed this mission-critical knowledge for strategic decision-making, daily sales enablement, and operational excellence to improve business goals and increase bottom lines. With a central focus on clients, Keypoint Intelligence continues to evolve as the industry changes by expanding offerings and updating methods, while intimately understanding and serving manufacturers', channels', and their customers' transformation in the digital printing and imaging sector.
About BLI Line of the Year Awards
Line of the Year Awards salute the companies that provide a broad range of hardware or software and whose products consistently performed above average throughout testing. Much consideration is also made by Keypoint Intelligence analysts and technicians in areas such as ease of use, features, and value, across an entire portfolio for that product area, with the end result being the most prestigious Buyers Lab Awards offered.
Contact
Carl Schell
+1 973-434-7151
carl.schell@keypointintelligence.com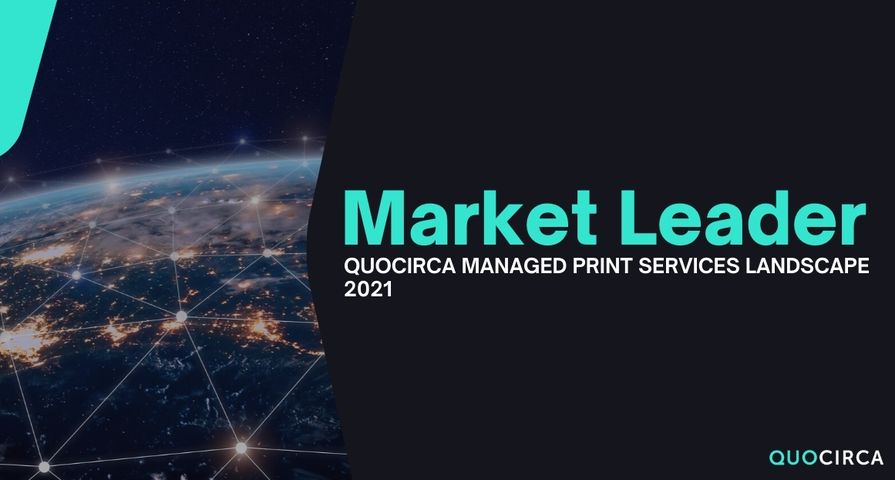 NORWALK, Conn., MAR 25, 2021 — Xerox, a global workplace technology company, remains the leader in the worldwide managed print services (MPS) market, securing the top position in Quocirca's worldwide market landscape report.
"Xerox continues to impress with its leadership position as an established and innovative MPS provider, recognized for its cloud capabilities, exceptional security features and strong support for the hybrid workplace environment," said Quocirca Director Louella Fernandes. "Xerox's comprehensive service portfolio supported by a mature global service delivery platform helps position Xerox as a leader in the market."
While the global pandemic presented new challenges for MPS providers, Xerox remained the leader in this space due to its broad service offerings across the office and production print environments, and its deep expertise in business process automation, according to Quocirca.
"Our clients vocalized a clear need to accelerate their digital transformation and cybersecurity roadmap," said Mike Feldman, president of Americas Operations and Global Document Services for Xerox. "We are proud of this ranking as it recognizes Xerox's portfolio of solutions that serves organizations small and large, across all major industries, and helps them achieve these goals."
As more companies envision a blend of remote and office work, Xerox® Intelligent Workplace Services (IWS) helps enable a hybrid workforce with technology and services that allow Xerox customers to provide their employees increased productivity, efficiency, and security, no matter where they are working.
"IWS includes a core set of MPS capabilities – assessment and optimization, fleet management and print management; plus, a set of digital transformation capabilities – capture and digitization, workflow automation, and content management," according to the Quocirca report.
Xerox also offers customers protection against various forms of cyber-attacks or other related risks through a combination of capabilities, services and partnerships.
"Xerox ConnectKey® technology features a comprehensive set of advanced security features in partnership with McAfee and Cisco – which is a strong differentiator. Secure device and document management monitors devices, usage and content for compliance to policies, regulatory requirements and data privacy acts," the Quocirca report states.
Additionally, Xerox continues advancing its cloud strategy, ensuring its cloud initiatives are consistent with customer requirements. According to the report, "Xerox is a leader in enabling mobile workers' needs with a portfolio of cloud capabilities from seamless printing independent of location, and other aspects of mobile user workflow such as capture and MFP apps."
To view the full article on the Xerox website, click here.
YOUR NEXT STEP
With over 40 years of print experience, Repro Products is uniquely qualified to provide the print expertise you need to make the best buying decisions for your business. Our award-winning service department with over 200 years of combined experience, and Repro Products is the premiere Xerox Platinum Partner for the City of Atlanta. Click below to start a conversation with our team of Xerox pros about letting Xerox multifunction devices and apps streamline your workflow.