Label Printers
The ZT111 and ZT231 industrial printers are the latest Zebra offerings in the value-tier industrial printer category. Designed to replace the ZT230 and ZT220, these new models offer outstanding functionality and features at an exceptional value while maintaining our rigorous standards of print quality and reliability.
---
Zebra ZT111 Industrial Printer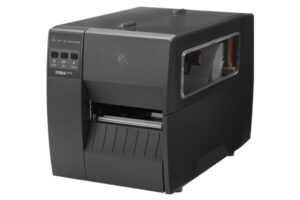 When your labeling needs demand more than a desktop printer can deliver and you're looking to add an industrial printer, you shouldn't have to compromise between budget and quality. With Zebra's ZT111, you don't have to. Get just the right features you need at the right price to match your needs – today and tomorrow. Stay productive with fast print speeds, built-in intelligence and time-saving tools to make work easier. And, futureproof your investment with upgradeability.
Resolution: 203 dpi/8 dots per mm
300 dpi/12 dots per mm (optional)
Memory: 256 MB SDRAM memory, 256 MB on-board linear Flash memory
Maximum Print Speed: 10 ips (200 dpi), 6 ips (300 dpi)
Maximum Print Width: 4.09 in./104 mm
Maximum Print Length: 203 dpi: 157in./3988 mm, 300 dpi: 73in./1854 mm
Click here for Brochure
---
Zebra ZT231 Industrial Printer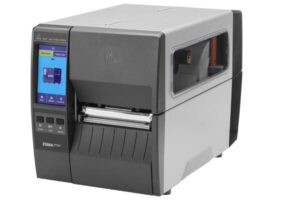 Demands are rising and timelines are shrinking. Do you have the printing capabilities to keep up – without interruption? The ZT231 delivers the winning combination of the right features at the right price, along with the long-lasting quality you expect from Zebra. Fast print speeds, high-resolution print quality, large color touchscreen, future-forward design and more – all in one space-saving footprint. Plus, add optional capabilities like RFID*, wireless connectivity and media handling features when you need them. But that's not all. Get built-in intelligence to make your work easier, and unmatched security so nothing stands in your way. That's how Zebra defines value.
Resolution: 203 dpi/8 dots per mm
300 dpi/12 dots per mm (optional)
Memory: 256 MB SDRAM memory, 256 MB on-board linear Flash memory
Maximum Print Speed: 12 ips (203 dpi), 8 ips (300 dpi)
Maximum Print Width: 4.09 in./104 mm
Maximum Print Length: 203 dpi: 157 in/3988 mm, 300 dpi: 73in/1854 mm
Click here for Brochure