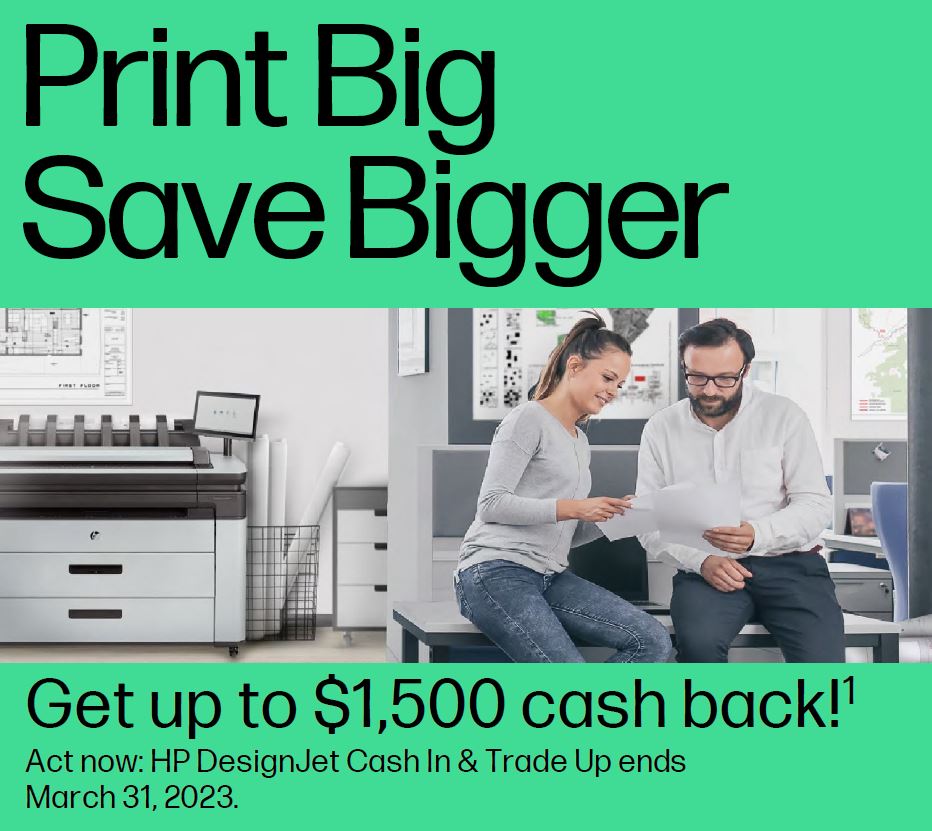 There's never been a better time to upgrade to an HP DesignJet large-format printer. Whether you're producing high-quality color photos, POP signs, backlits, CAD drawings, GIS maps, or presentations, there's an HP DesignJet printer that's the perfect fit for your business.
Purchase or lease a qualified product between January 1 and March 31, 2023.
Submit claim form and proof of purchase by March 31, 2023.
IMPORTANT: Each claim must be accompanied by proof of purchase. Failure to attach will result in claim rejection.
Click here for more information.
Please fill the form below if you wish to be contacted by an HP specialist