I'm ready for my close-up, Mr. DeMille
We may not be Paramount, Pixar or Tyler Perry Studios, but we have a new video for you to watch.  This production highlights our products and services and shows some of the Repro employees who are focused on delighting our customers.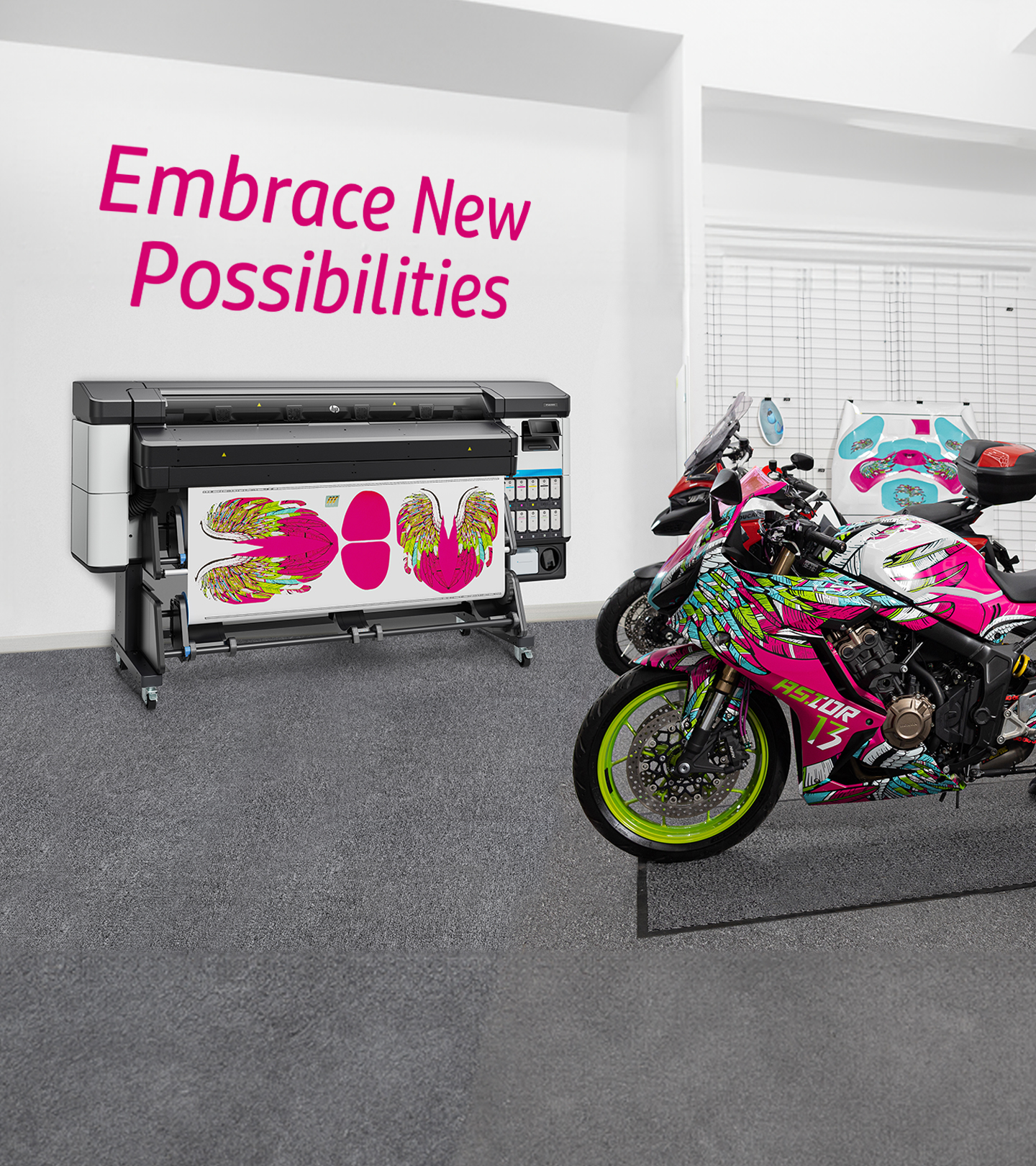 The Best White Ink Experience in an Entry-Level Printer
Repro Products is your source for the just announced HP Latex 630W which makes white ink technology available at a lower price point.  White ink allows users to produce a more impactful range of signage and décor jobs with stunning image quality and colors that jump off the page, creating attention-grabbing prints.  The HP 630 Series is available with a Print & Cut upgradeable option that saves time by allowing for Print AND Cut at the same time instead of relying on a print OR cut solvent workflow.
The HP Latex 630-series, as with the rest of HP's Latex portfolio provides water-based latex inks that give off negligible chemicals or odors; UL ECOLOGO® and EPEAT® environmental certifications; and carton-based cartridges that reduce plastic by using 100% recycled and recyclable cardboard containers, as well as recycled plastics from HP's closed-loop process – including post-consumer beverage bottles.
In addition to the 630 Series, HP also announced the: T850 Printer and MFP, XT950 Printer and MFP and XL3800.  Click here to explore the HP Wide Format product line or email: marketing@reproproducts.com to request a demo today.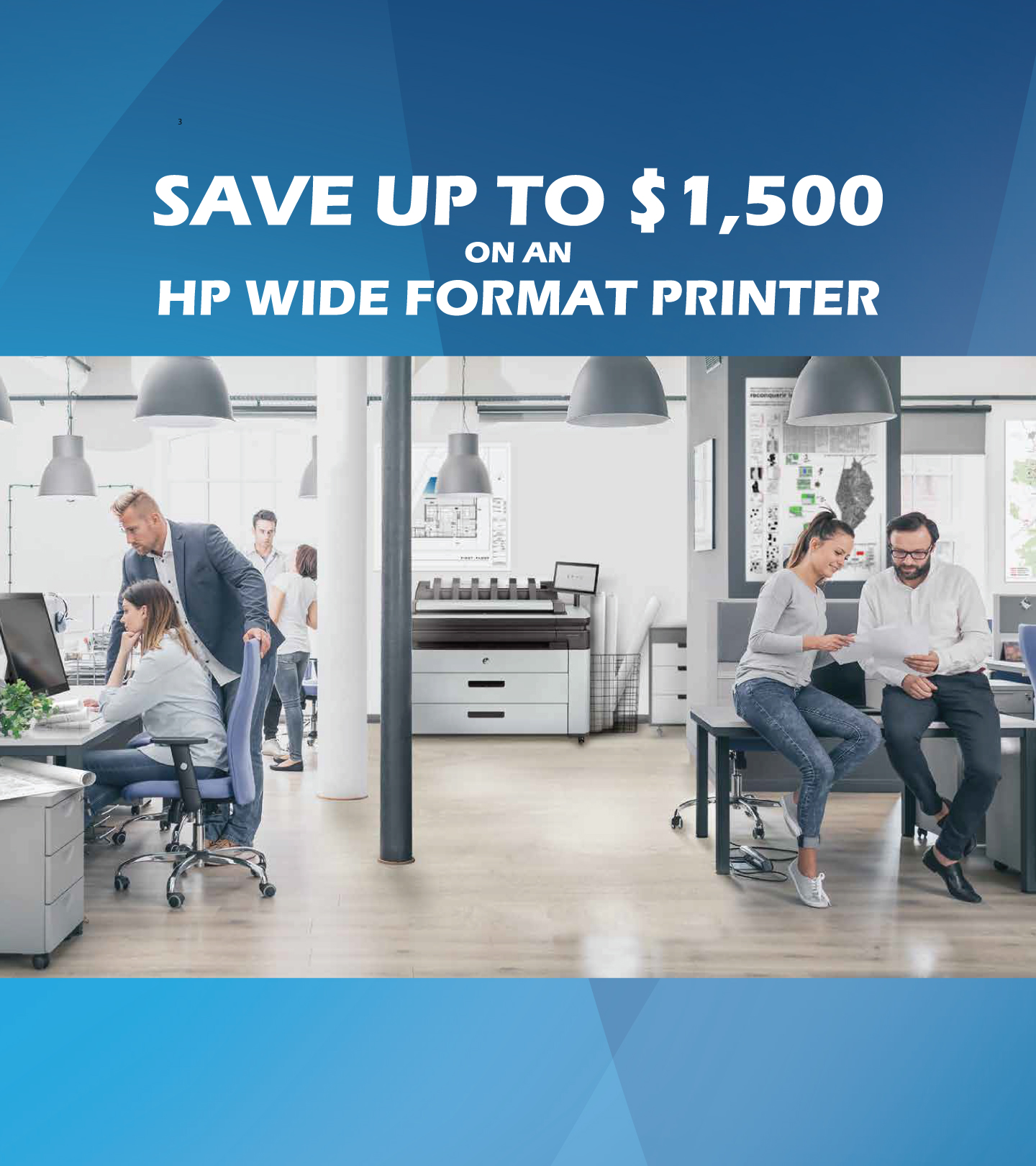 Print BIG, Save BIGGER
Upgrade to an HP DesignJet large-format printer before December 31, 2023 and get up to $1500 cash back.  This offer includes the just announced HP DesignJet Z9+ PRO 64-inch printer, as well as many other top-selling models from the HP DesignJet line, click here to learn more about the offer and email inquiry@reproproducts.com to request your demo today.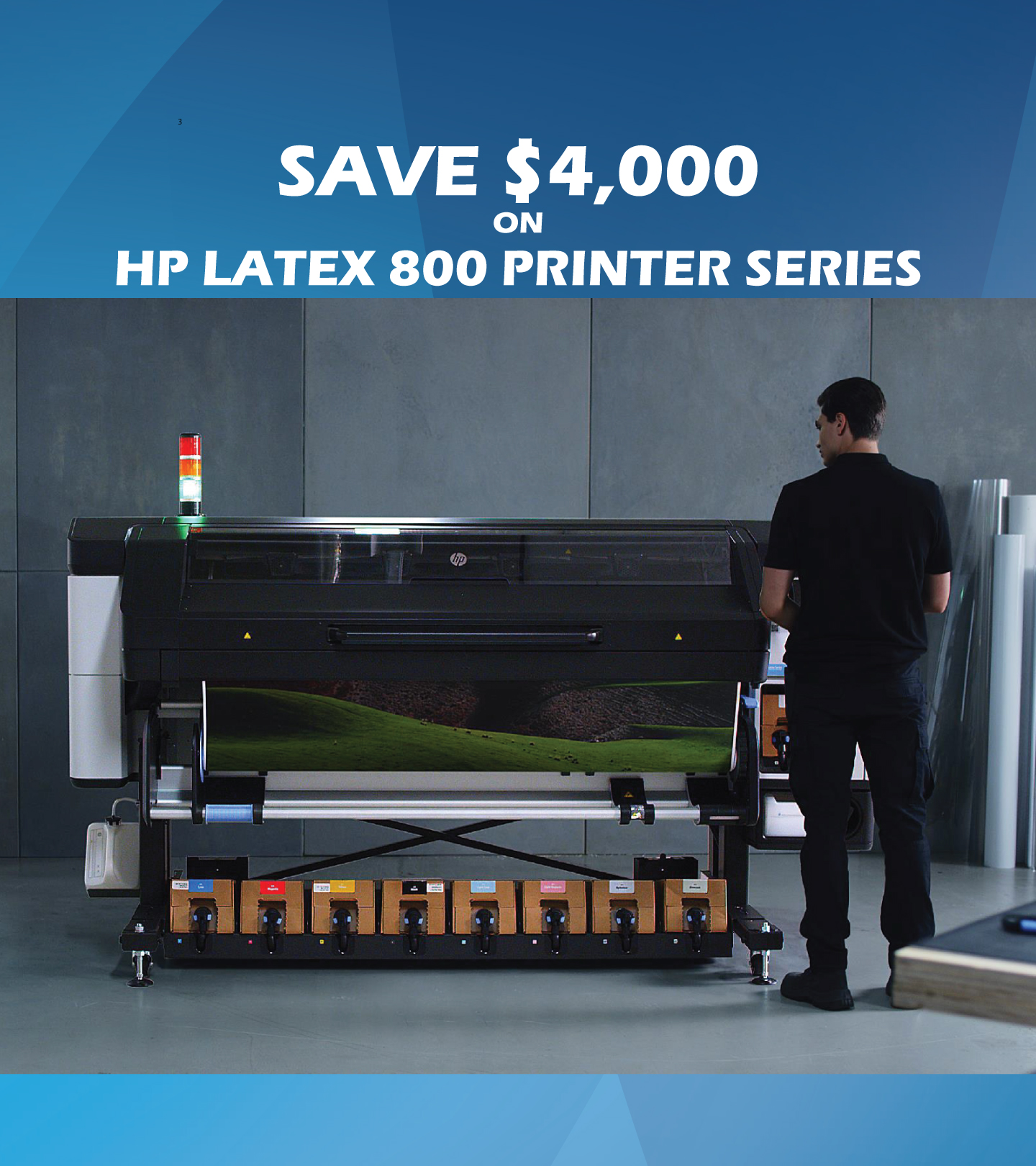 Equip Your Business to Win—and Save!
During the HP Latex 800 Printer series Trade–in promotion (October 1, 2023–December 31, 2023), get $4,000 cash back when you purchase or lease a new HP Latex 800 Printer series and trade–in your current  qualifying printer or printer–cutter. Find out more by emailing marketing@reproproducts.com or click here for more details.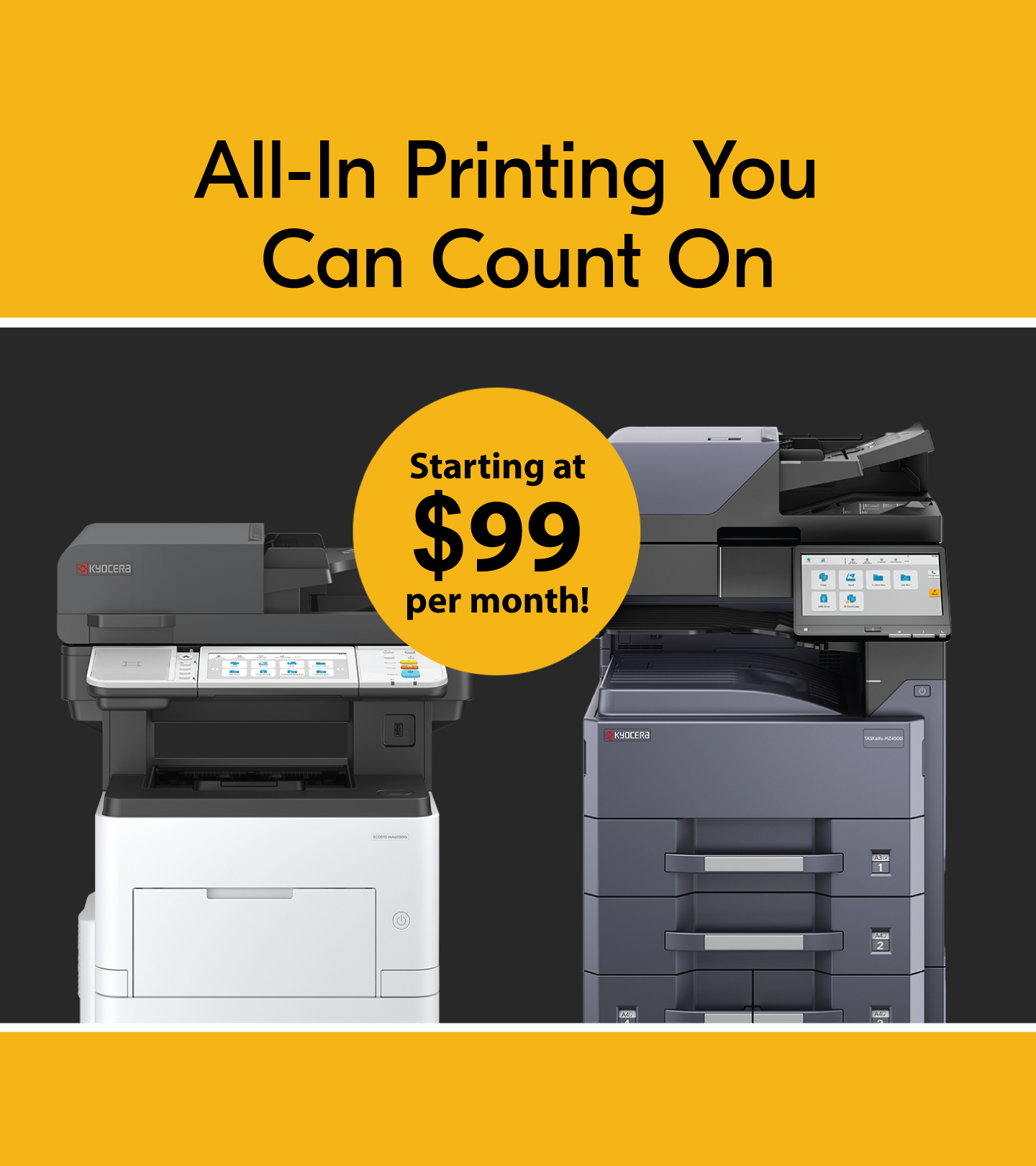 All-In Printing You Can Count On
Eliminate print cost uncertainty with All-In Printing plans from Repro Products and Kyocera.  Plans start as low as $99/month and include supplies, services and maintenance, click here for more information.  To discover more about what Kyocera's products can do for you, email marketing@reproproducts.com to request a demo.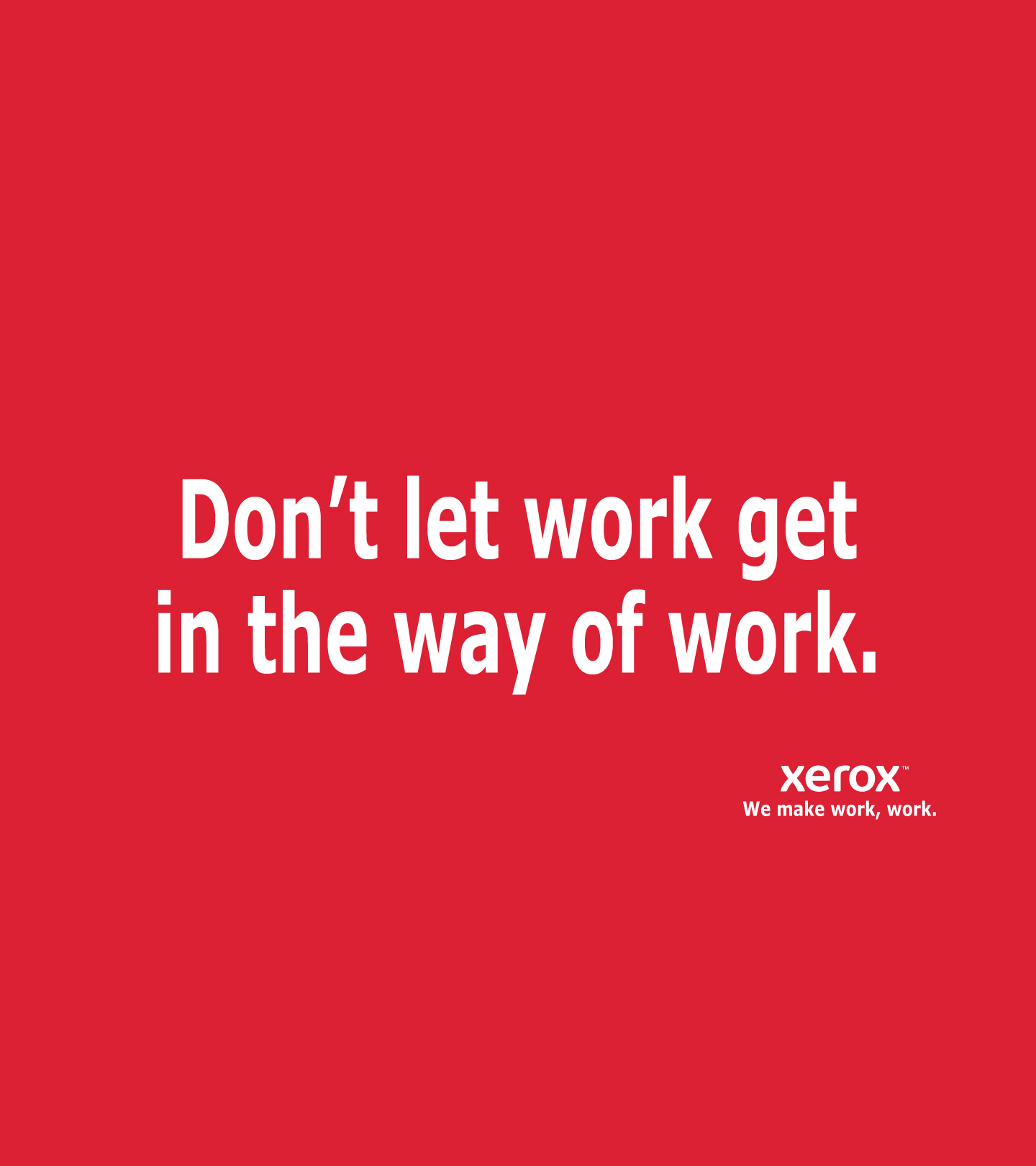 Work Smarter with Xerox
Time-consuming, repetitive tasks piling up? Repro Products is here for you. From automated order generation to AI powered document processing, we make the workday better.  Find out how Repro Products and Xerox make work, work by scheduling your demo today, simply email marketing@reproproducts.com.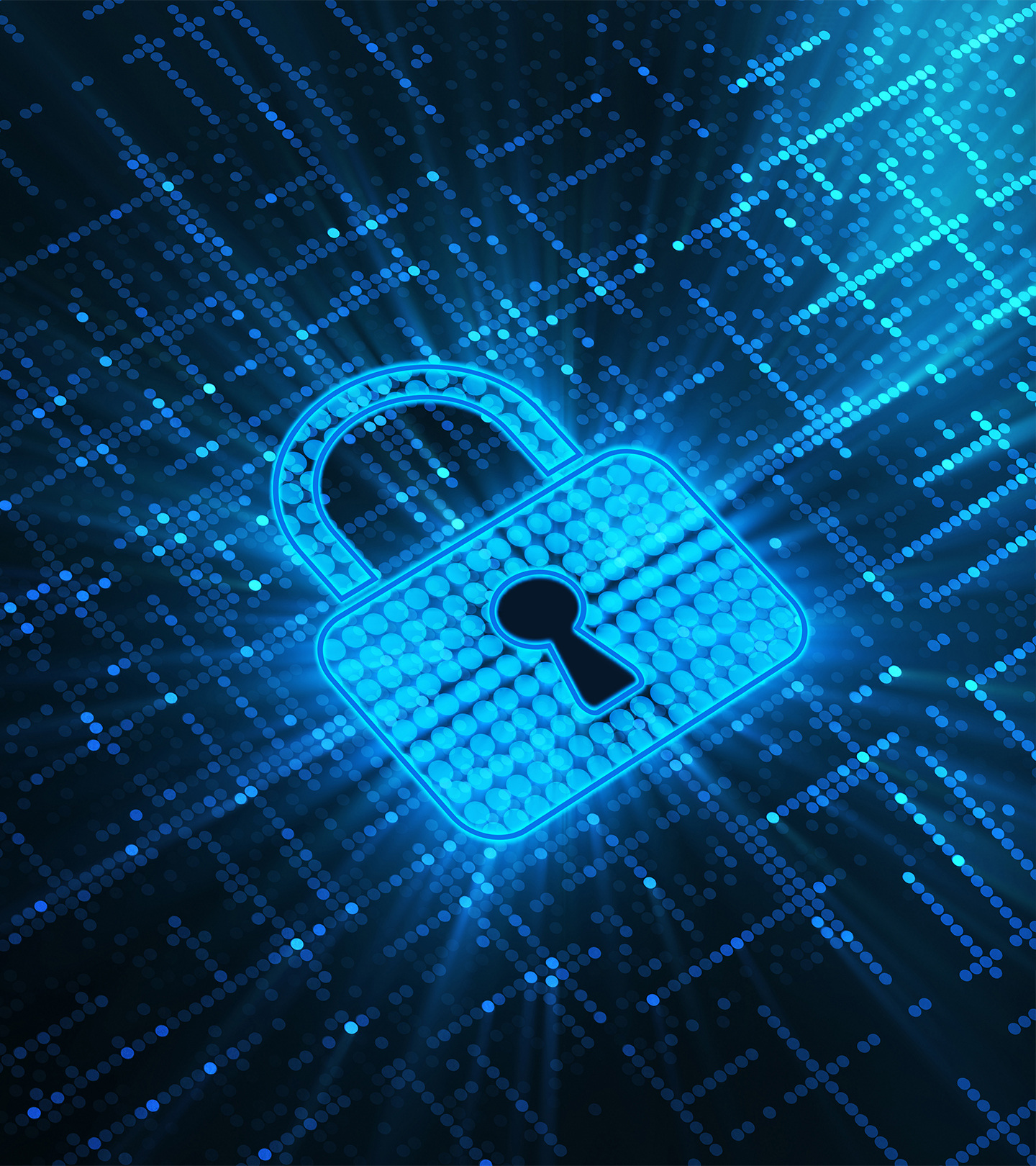 Xerox Named Leader in Print Security
Quocirca named Xerox a leader in Print Security in their 2023 report.  To learn more about Xerox security features, view our blog here or email marketing@reproproducts.com to schedule a consultation with one of our Xerox experts.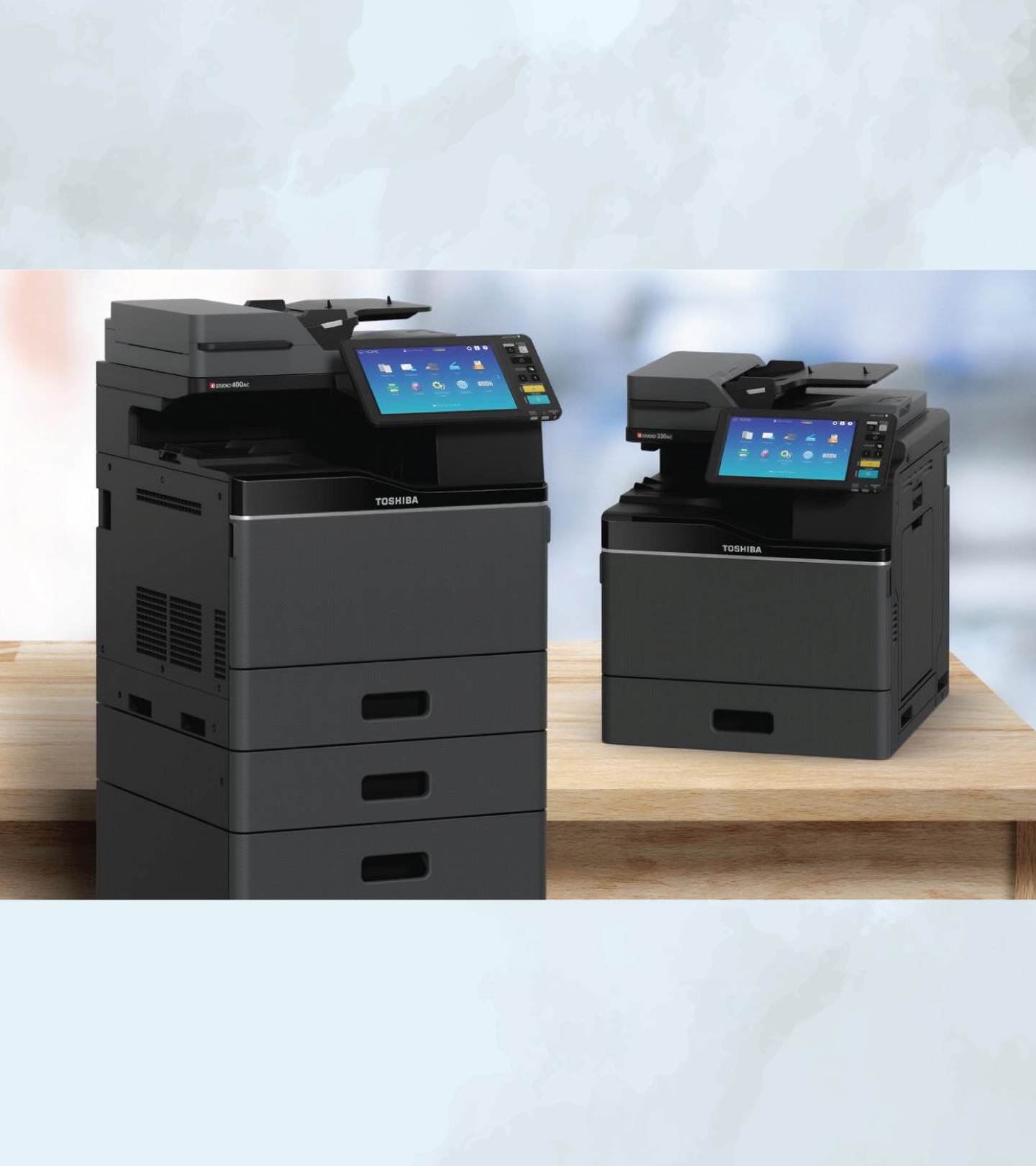 Big Features, Small Footprint
Looking for a printer with top-notch printing solutions that's built to last? What about advanced features like high-speed printing and wireless connectivity? Toshiba has you covered with printers designed to keep up with today's fast-paced world.  Check out our blog to learn about Toshiba's e-STUDIO 330AC/400AC printers that bring the features of larger departmental multifunction printers (MFPs) to your desktop.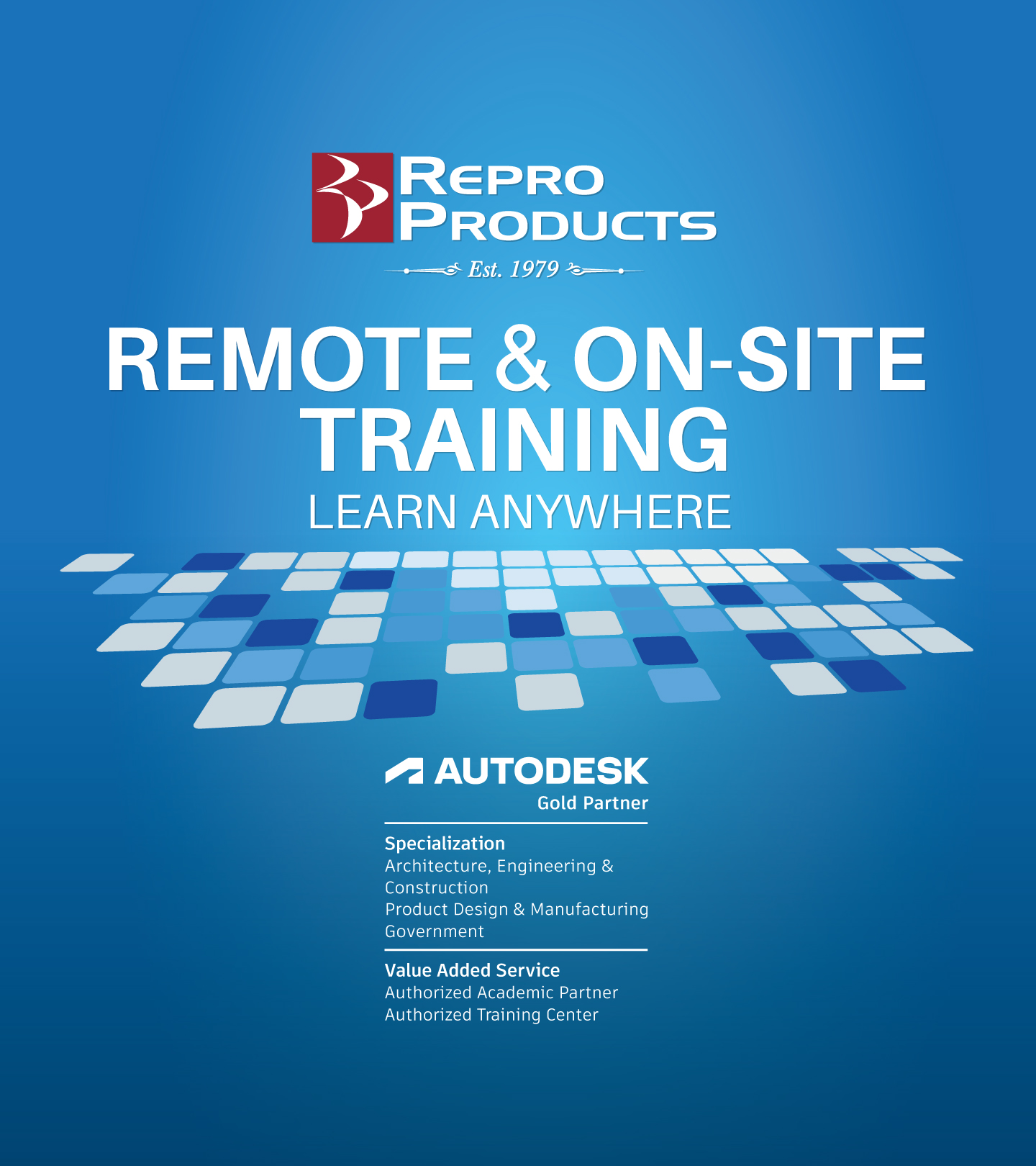 Autodesk Training
Repro Products offers flexible training options to accelerate your team's Autodesk product proficiency.  In addition to our scheduled classes, we also offer custom training at your location, online or in our Autodesk Authorized Training Center.  View our upcoming scheduled classes here which include:
East Coast Time Zone:
Civil 3D Fundamentals for Department of Public Works (10/23-10/27)
Civil 3D Fundamentals for Department of Public Works (12/4-12/8)
AutoCAD 2024 Fundamentals Part 1 (12/11-12/13)
West Coast Time Zone:
Civil 3D Fundamentals for Department of Public Works (12/11-12/15)
Email inquiry@reproproducts.com to get more information on classes or custom training.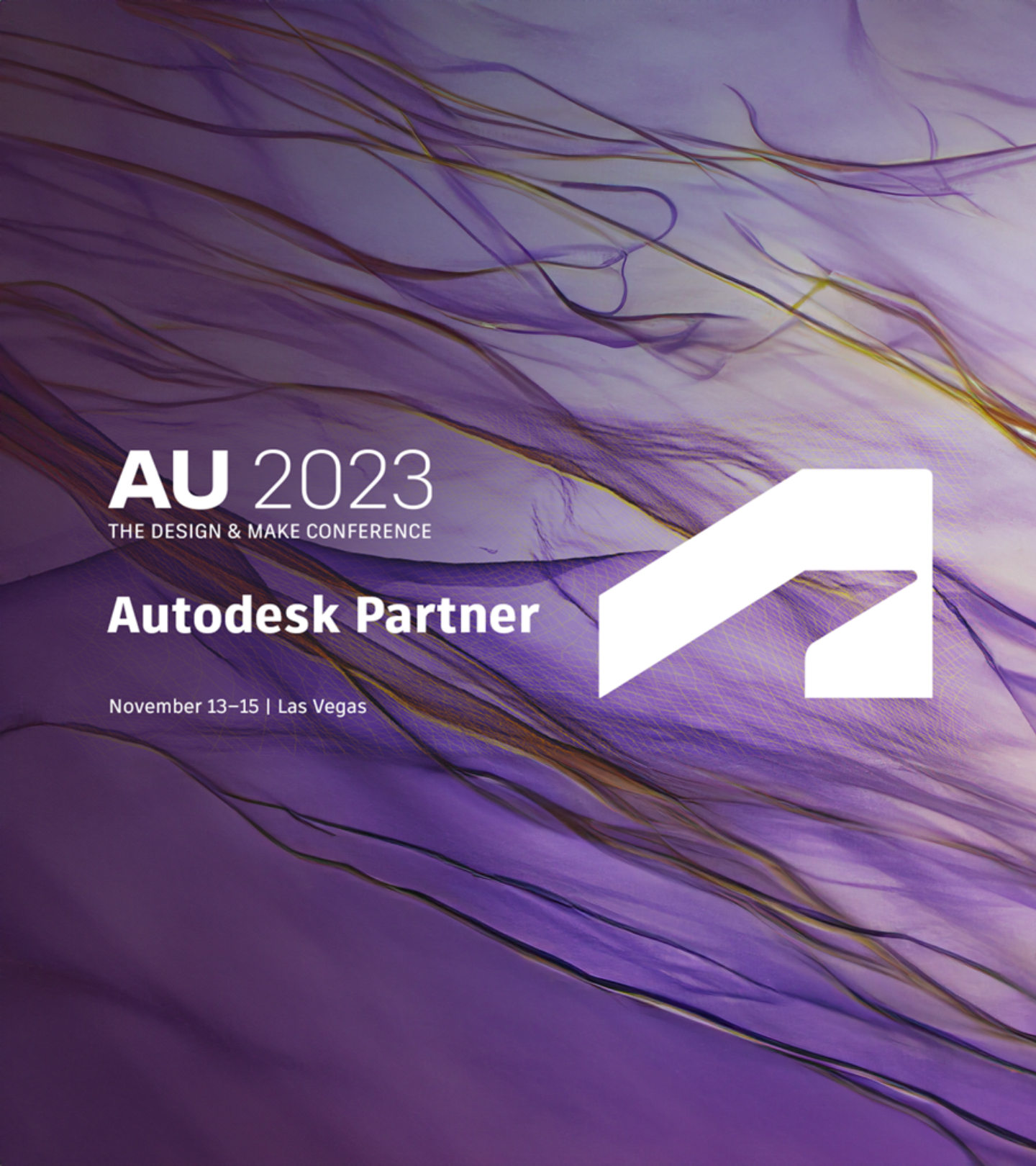 Autodesk University
Now is the time to start planning to attend Autodesk University being held in Las Vegas November 13 – 15.  Click here to learn more about AU 2023.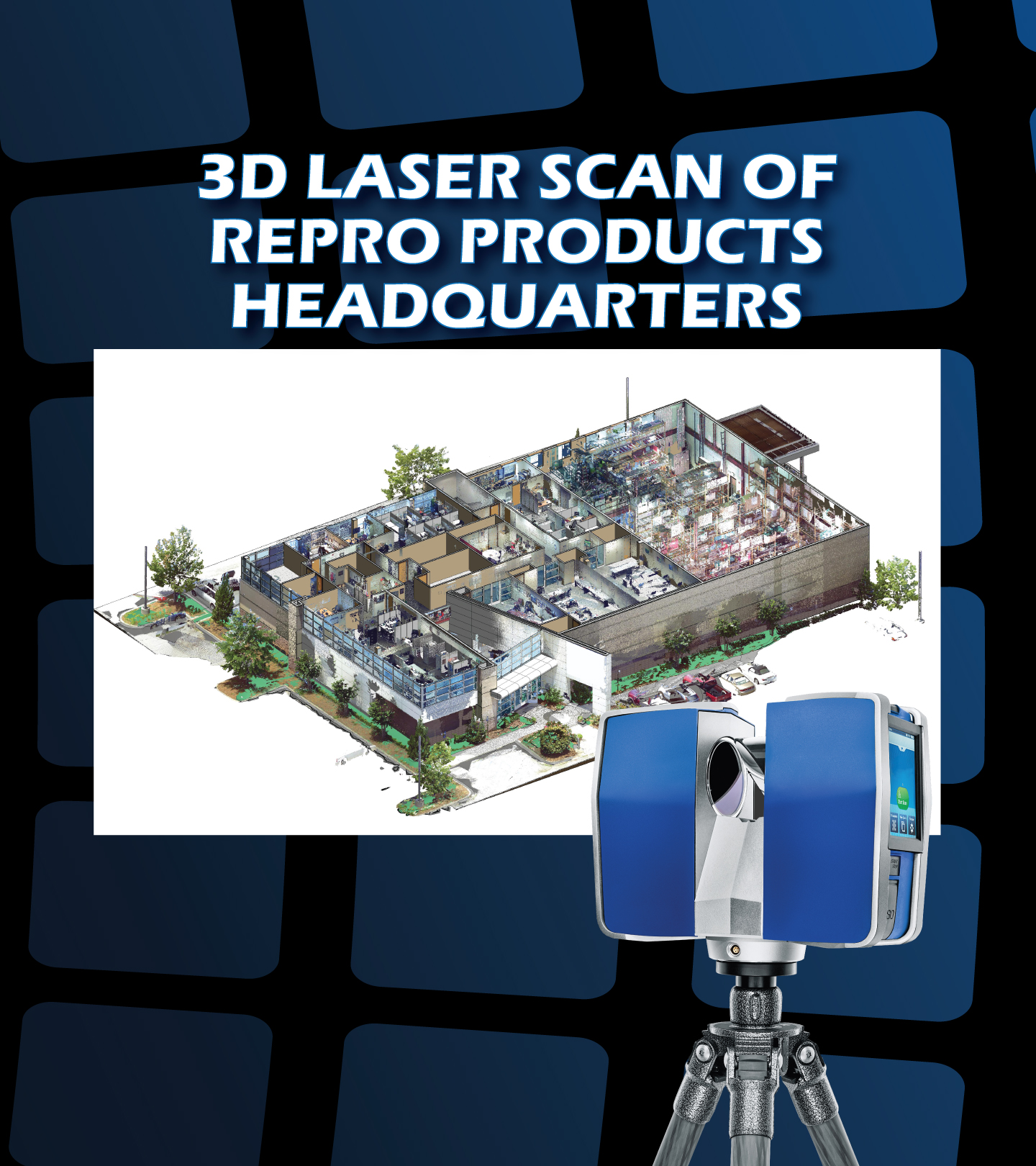 Accurate As-builts in Hours Not Weeks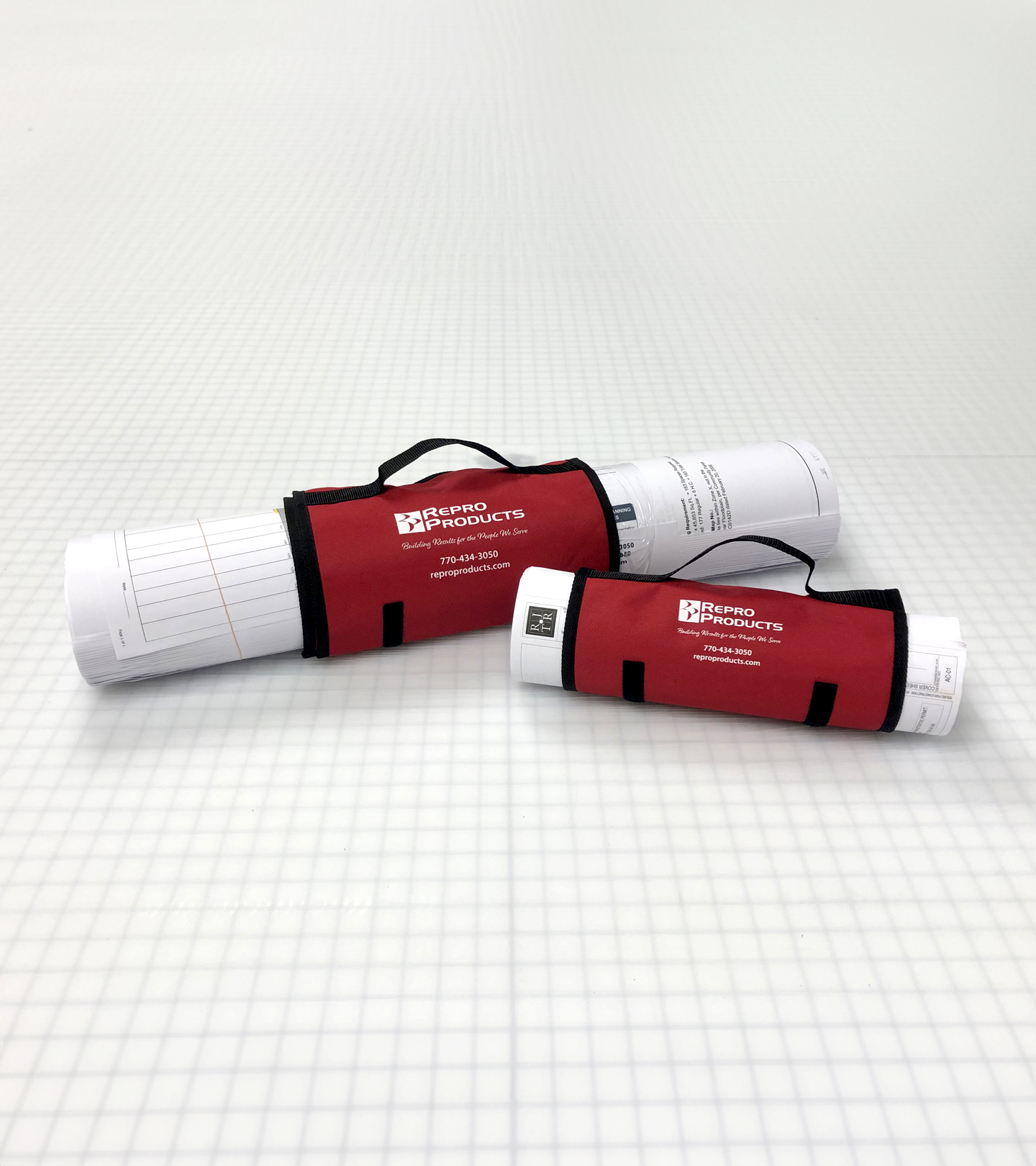 We Print it All
Just in, Repro Products-branded plan holders – both large and small size to hold varying sizes of sets.  If you would like to get one with your next print order, simply email digital@reproproducts.com and specify if you would like the small or large holder.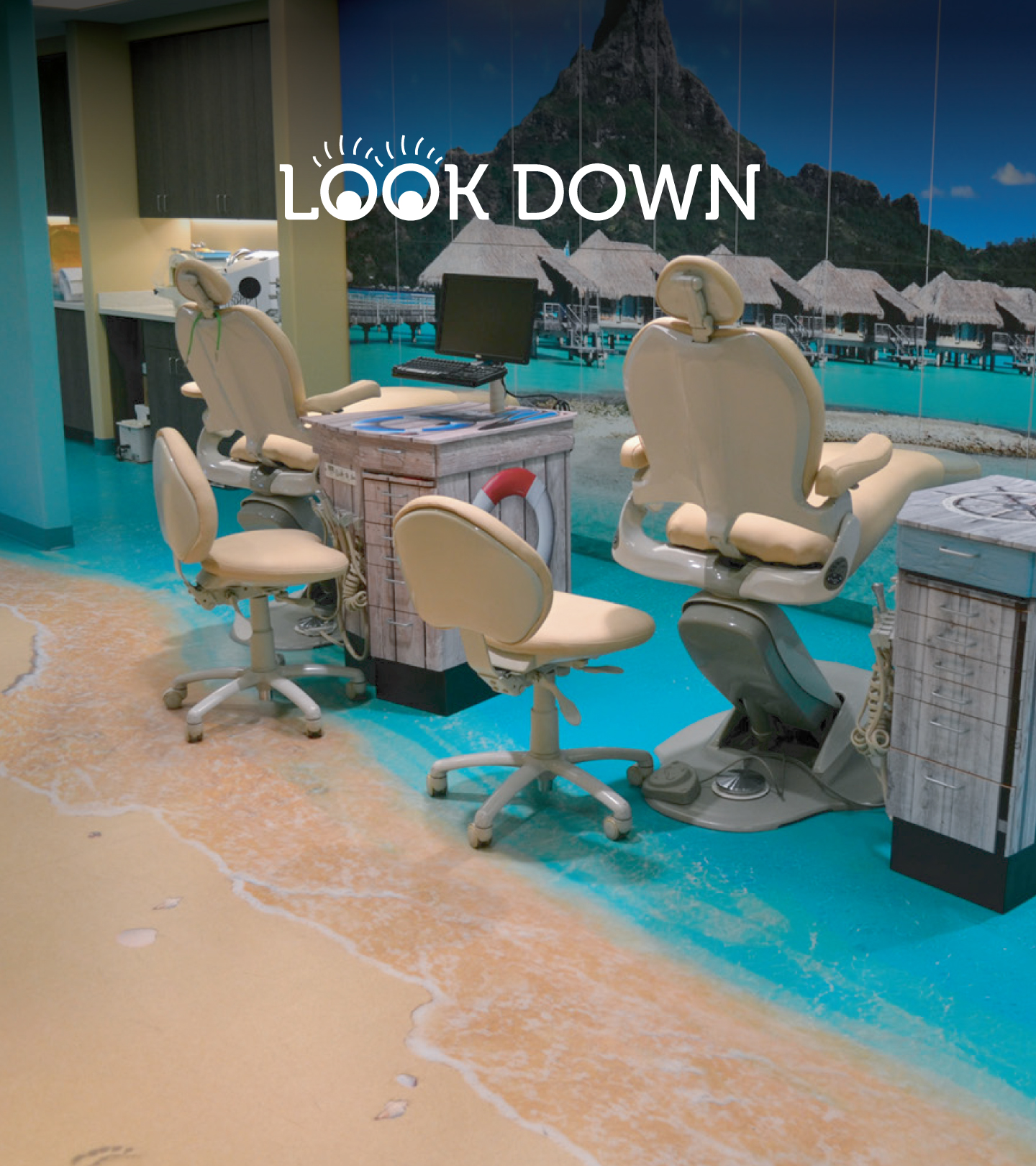 Introducing FloorInk
BrandArmor® has launched our latest product FloorInk™, a companion product to our successful SafeWalls® wall coverings.
FloorInk allows businesses to create an immersive branding experience for their customers, members, patients leaving them with a memorable experience. FloorInk is a durable floorcovering with a 20+ year life. To manufacture we reverse print on the underside of the 50mil wear layer and then the sheet is glued to the floor. The flooring is printed with a latex printer and is available up to 120" wide.
To learn more about FloorInk, email jonathanb@tcs.ink.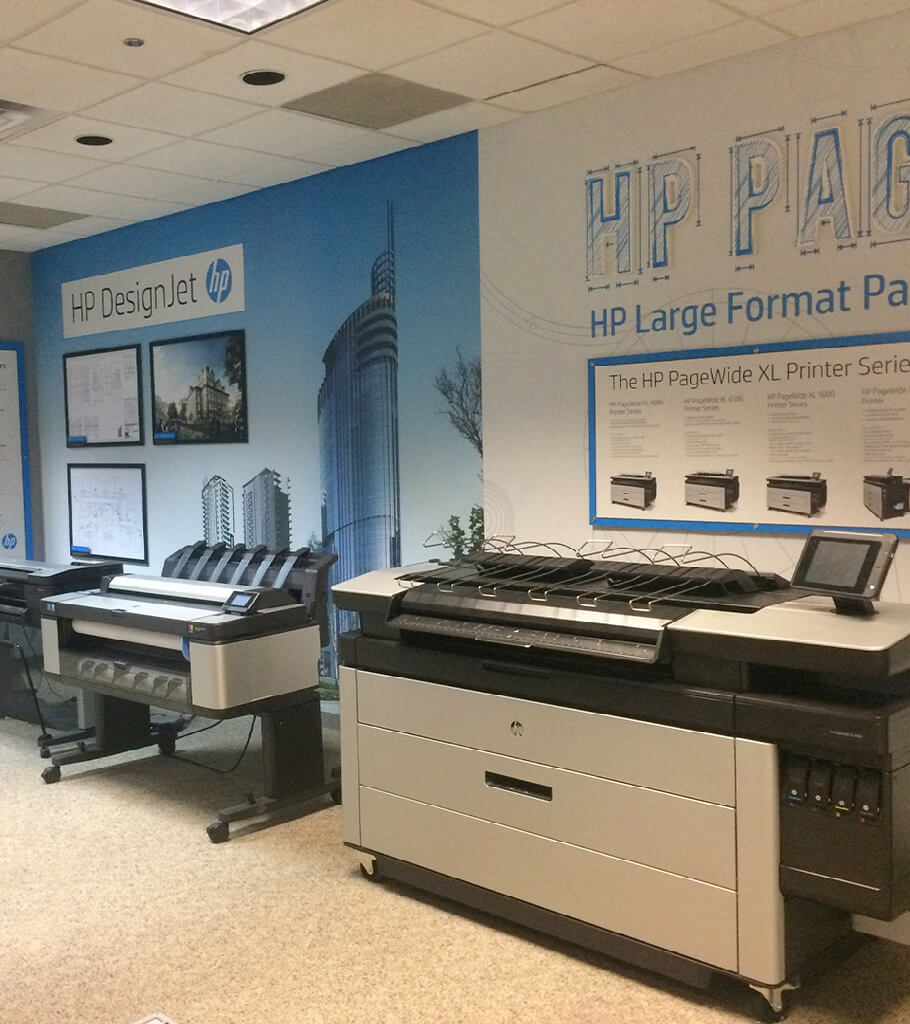 See What Customers Say About Our Service
See what our customers have to say about our Customer Service Engineers and the amazing service they provide for our Xerox and wide format equipment. Does your provider live up to these comments? If not, contact Repro Products with your next service request, just call 770-434-3050 and find out for yourself what sets our service apart from other providers.
"Service was timely and professional. General was knowledgeable and pleasant. Our issue was resolved quickly, and we are back to running full steam ahead. Thanks General and Repro Products! P.S. this was ou"
– Wadra McCullough
"It appears that we may have hit the jackpot with the last technician that came to fix our PW5000. Thank you."
– Donna Champagne
"Glenn was great.  He was patient and spent extra time helping us resolve network issues until we were able to get the copier online and printing."
– Crystal Burdette
"We got a refresher on the wide format printer and got questions answered. Exactly what we needed! Thank you!"
– Ginger Echols
How the Repro Products Family of Businesses
Supports Our Community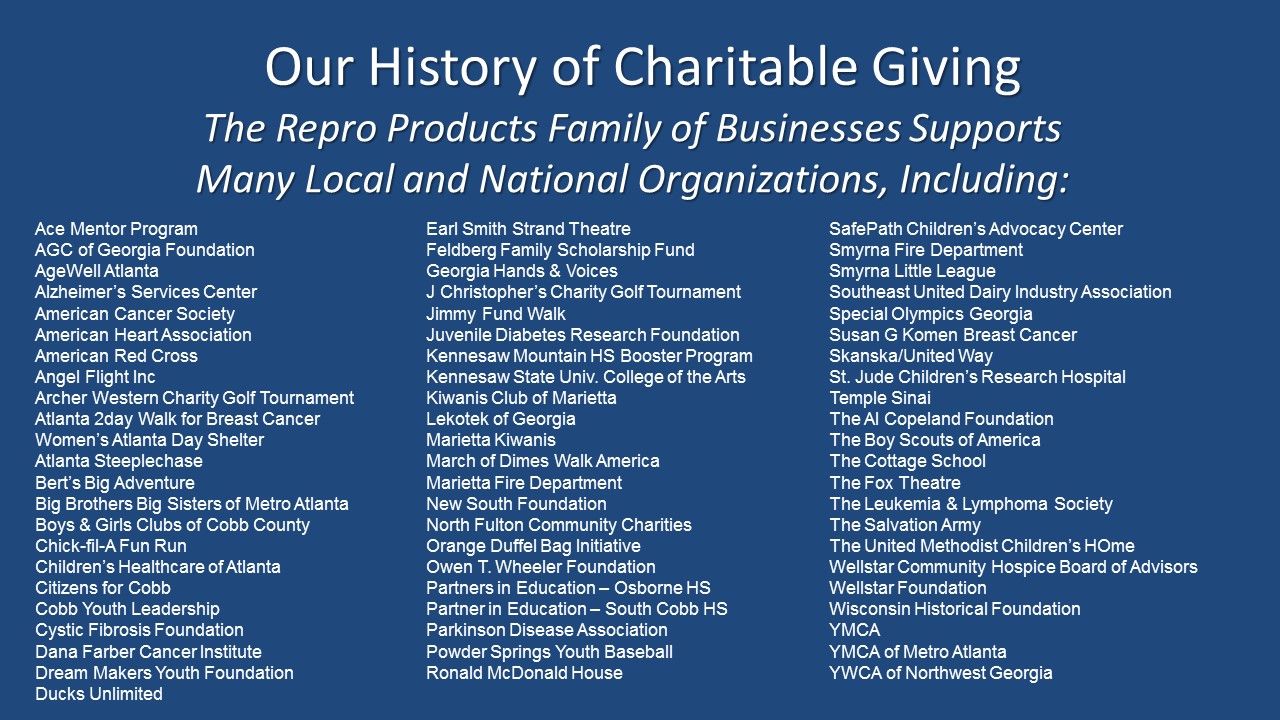 For more information on any of the products or services mentioned in this newsletter, send an email to inquiry@reproproducts.com.
© COPYRIGHT 2023 REPRO PRODUCTS. ALL RIGHTS RESERVED.