The Spotlight
JANUARY 2022

Repro Products has the tools to make you more productive in 2022. From A to X (Autodesk to Xerox), we have the brands to help your business prosper: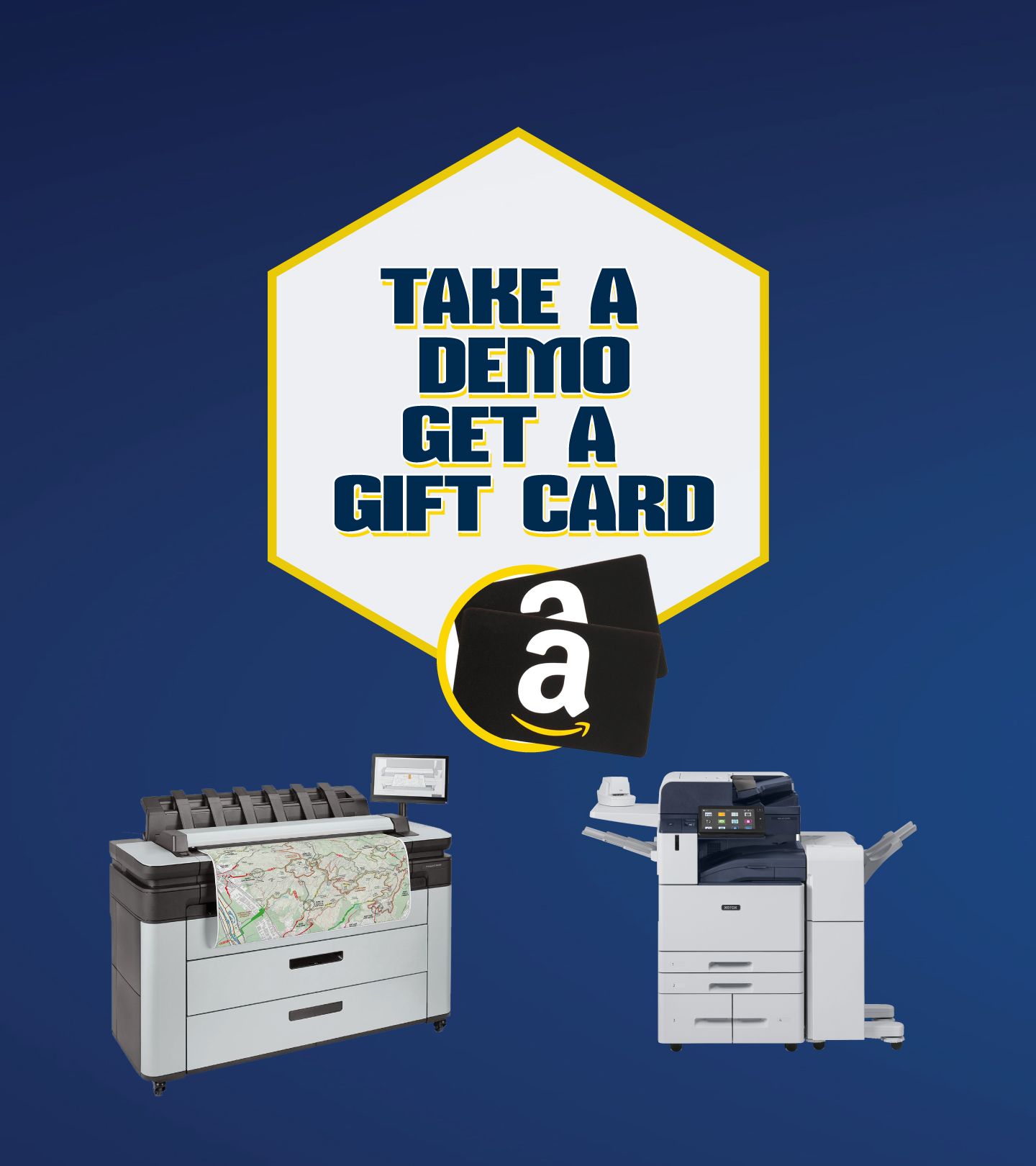 Take a Demo and Get a Gift Card
Experience the increased functionality of new print equipment by taking a demo at one of our locations.  Not only are the latest devices faster and more sustainable, they will improve your bottom line with increased productivity and lower costs.  Visit our website at www.reproproducts.com to explore the office, production and wide format print options we offer.
To thank you for your time, Repro Products will provide you and up to two of your co-workers with $50 Amazon gift cards.  This offer ends January 31, 2022, so request your demo at our Smyrna or North Fulton location by emailing marketing@reproproducts.com TODAY.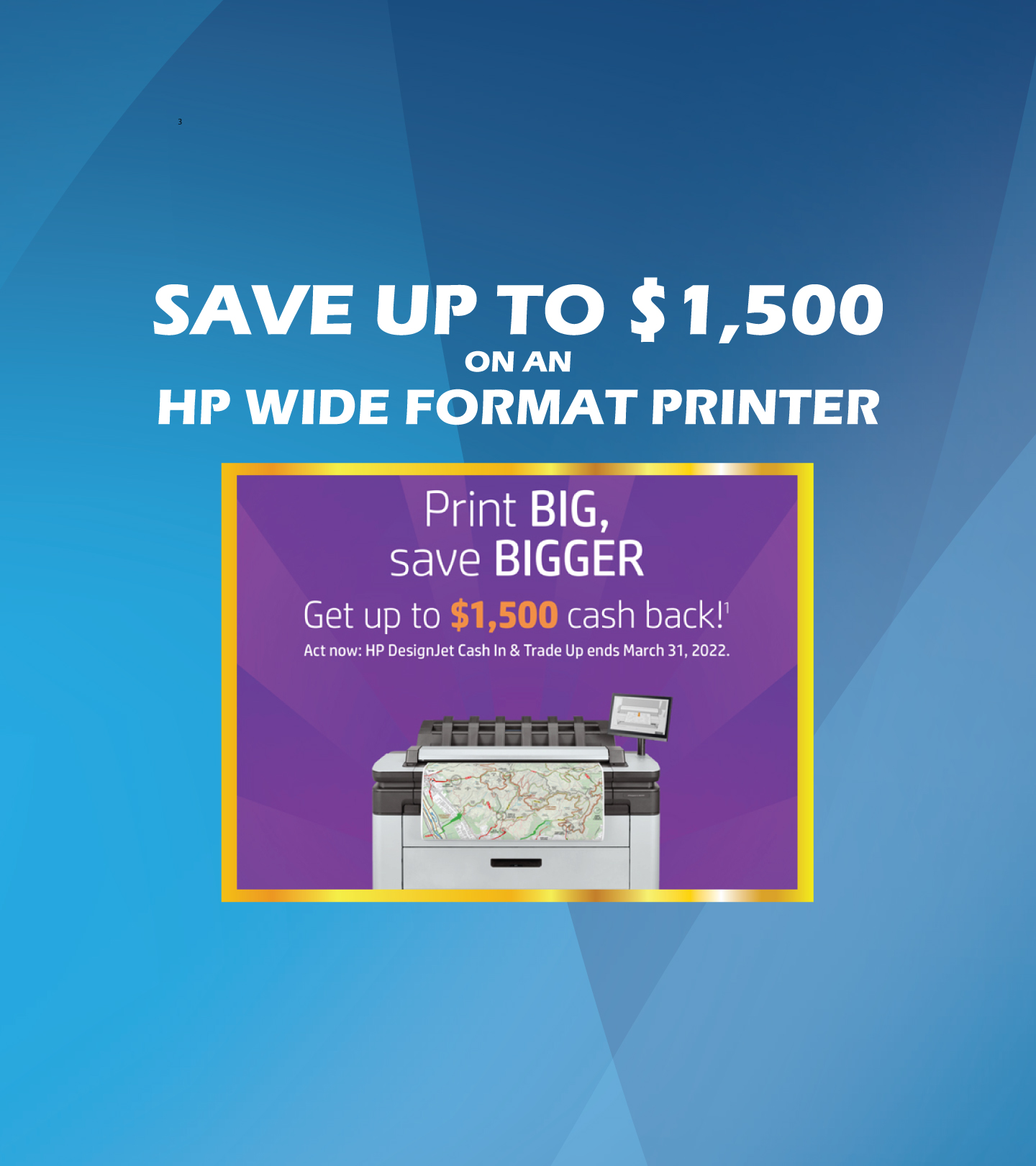 Print BIG, Save BIGGER
Upgrade to an HP DesignJet wide format printer before March 31, 2022 and get up to $1500 cash back.  This offer includes the just announced HP DesignJet Z9+ PRO 64-inch printer, as well as many other top-selling models from the HP DesignJet line, click here to learn more about the offer and email inquiry@reproproducts.com to request your demo today.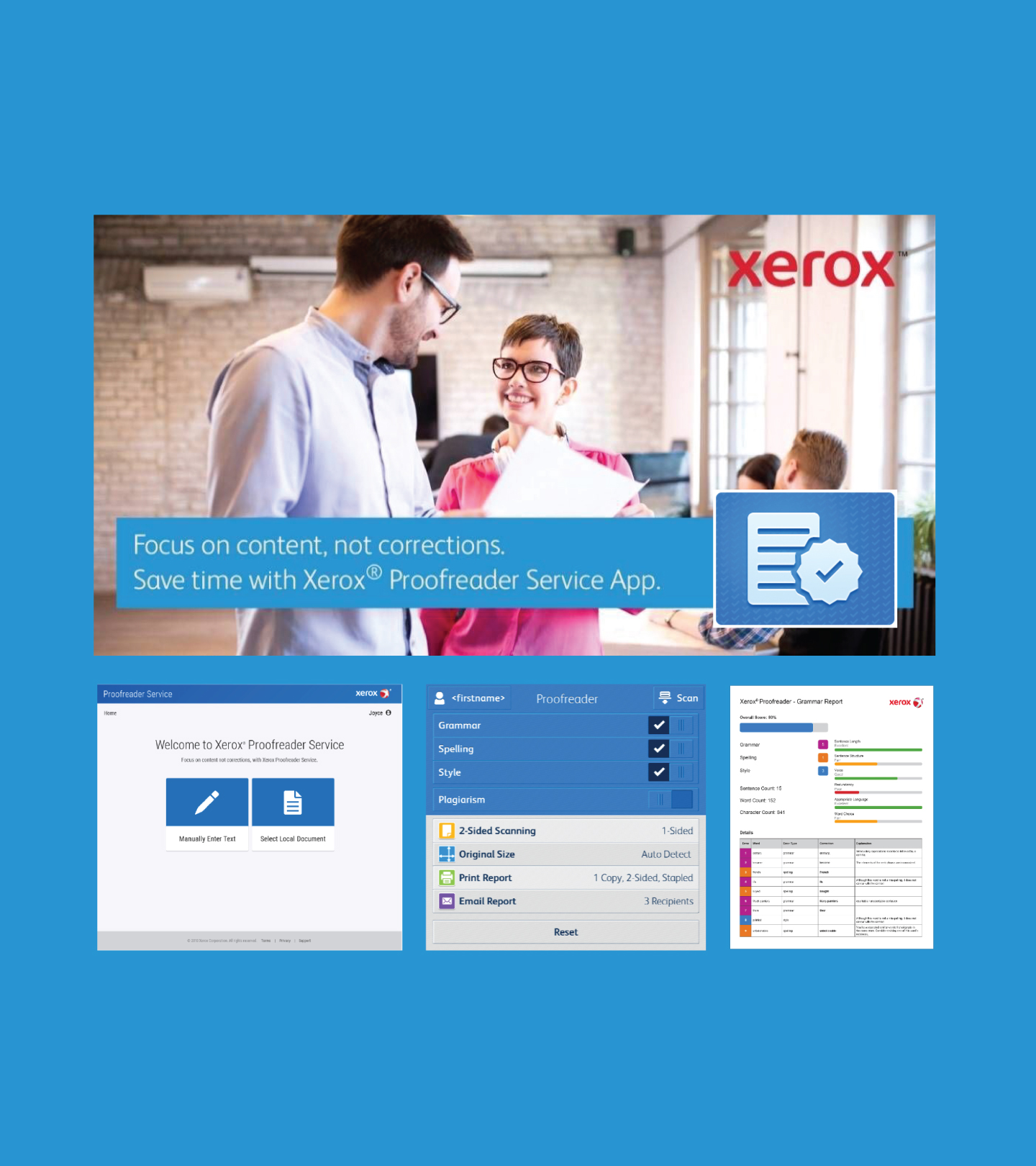 Focus on Content, not Corrections
How can you spend less time on marking? Checking for spelling, grammar, punctuation, style and even plagiarism? With the Xerox® Proofreader Service App you can focus on content while everything else is taken care of! Get easy access and instant reporting with suggested corrections and source citing. That's a whole lot of time back!  For more information, email marketing@reproproducts.com.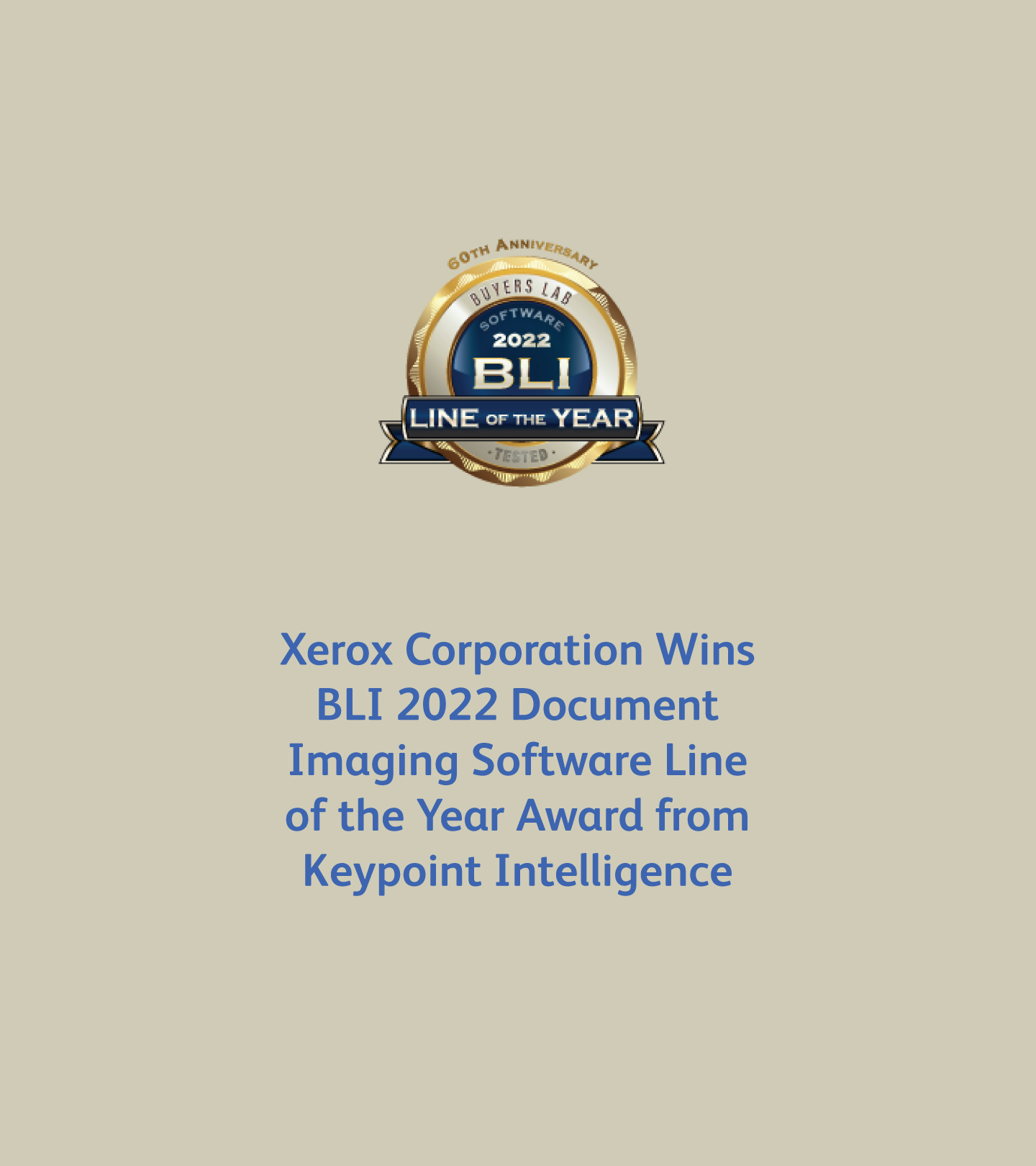 Congratulations to our partner, Xerox Corporation, for winning the coveted Buyers Lab (BLI) 2022 Document Imaging Software Line of the Year Award.  As Jamie Bsales, Director of Smart Workplace & Security Analysis at Keypoint Intelligence said, " Our study this year paid particular attention to the vendors that best enabled this transition.  In this regard, Xerox stood out for its impressive portfolio of apps, software and services that equip customers to meet the challenges presented when being in the office is not a given."  To find out how Xerox technology can assist your workers both in and out of the office, email marketing@reproproducts.com.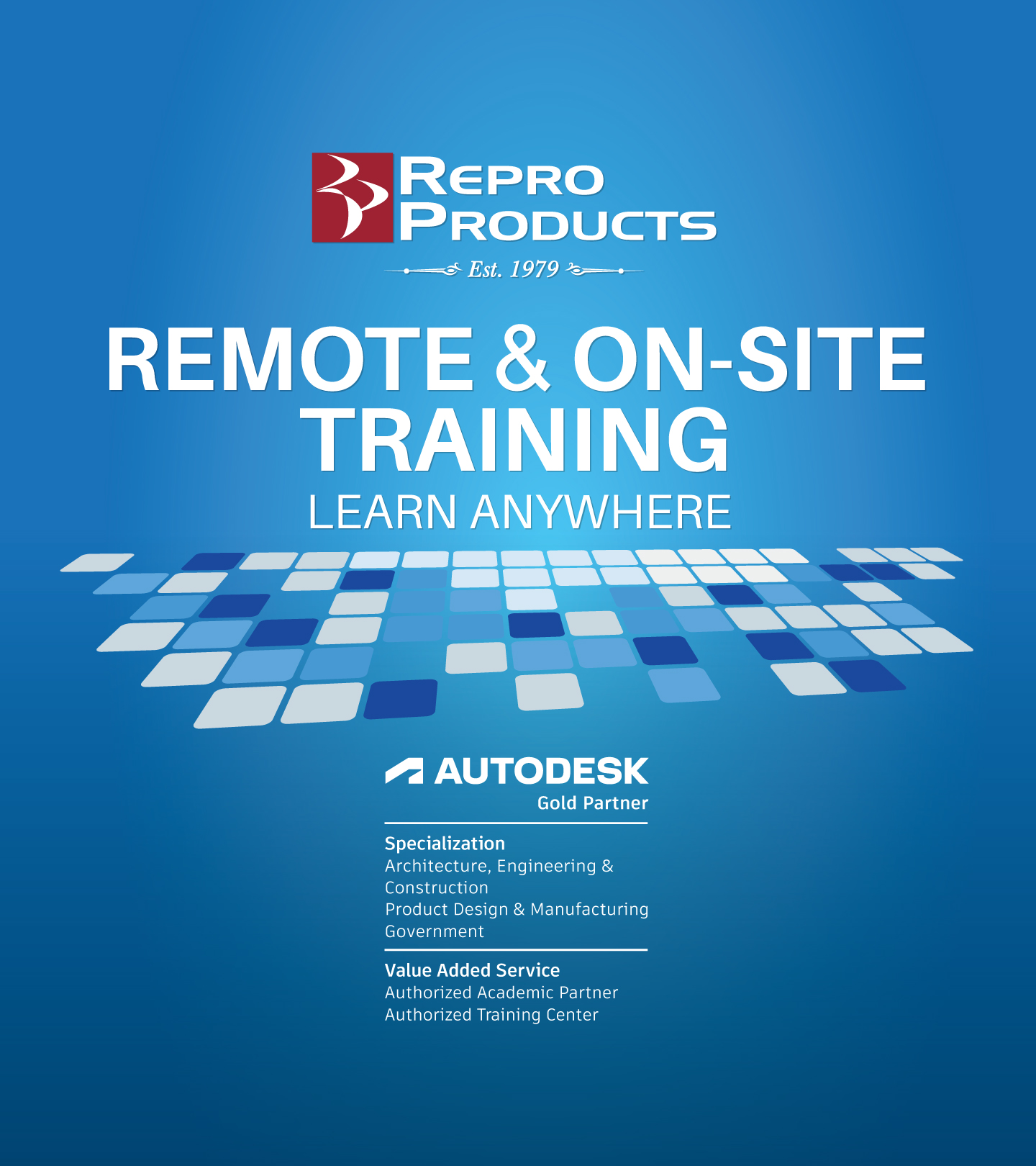 Autodesk Training
Repro Products offers flexible training options to accelerate your team's Autodesk product proficiency.  In addition to our scheduled classes, we also offer custom training at your location, online or in our Autodesk Authorized Training Center.  View our upcoming scheduled classes here which include:
East Coast Time Zone:
Revit Architecture Fundamentals 2022 (01/24-01/26)
Civil 3D Fundamentals 2022 (01/31-02/03)
AutoCAD Fundamentals 2022 (02/07-02/09)
West Coast Time Zone:
AutoCAD Fundamentals 2022 (01/31-02/02)
Civil 3D Fundamentals 2022 (02/14-02/17)
AutoCAD Fundamentals 2022 (02/28-03/02)
Email inquiry@reproproducts.com to get more information on classes or custom training.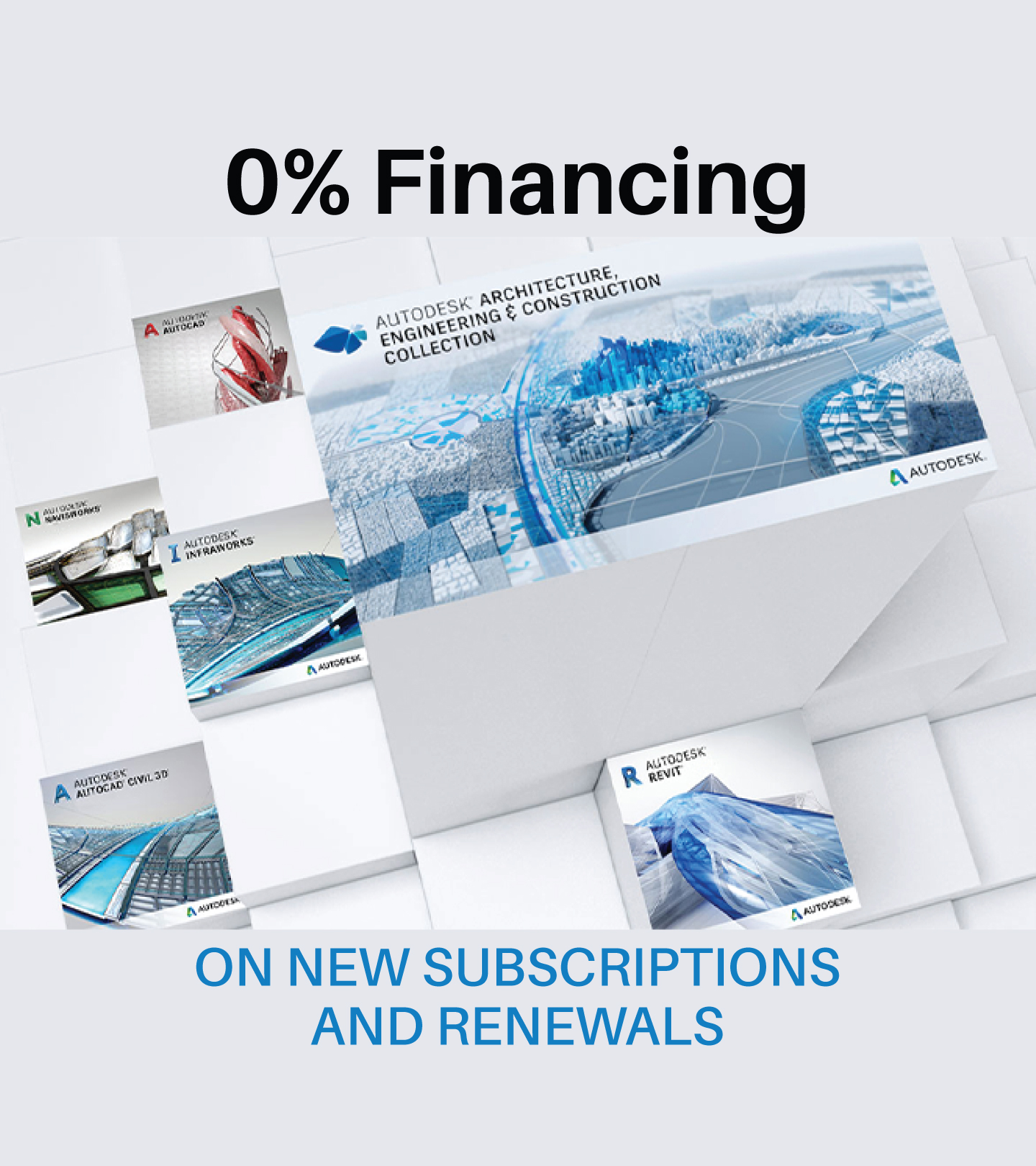 Autodesk is pleased to announce 0% financing through January 24, 2022.
Financing under this offer applies to new or renewing 3-year subscriptions that are switched from maintenance. Select 3-year purchases for new and renewing product subscriptions, not switched from maintenance, may also be eligible with an approved exception by Autodesk Sales Leadership. All deals must meet or exceed the minimum required deal size, which has been lowered to $10,000 for Q4 only.
Availability of 0% Financing is subject to customer credit approval, and eligibility criteria as defined by the partnering financial institutions. Autodesk is not providing financing. Annual payment terms between customers and partnering financial institutions are required.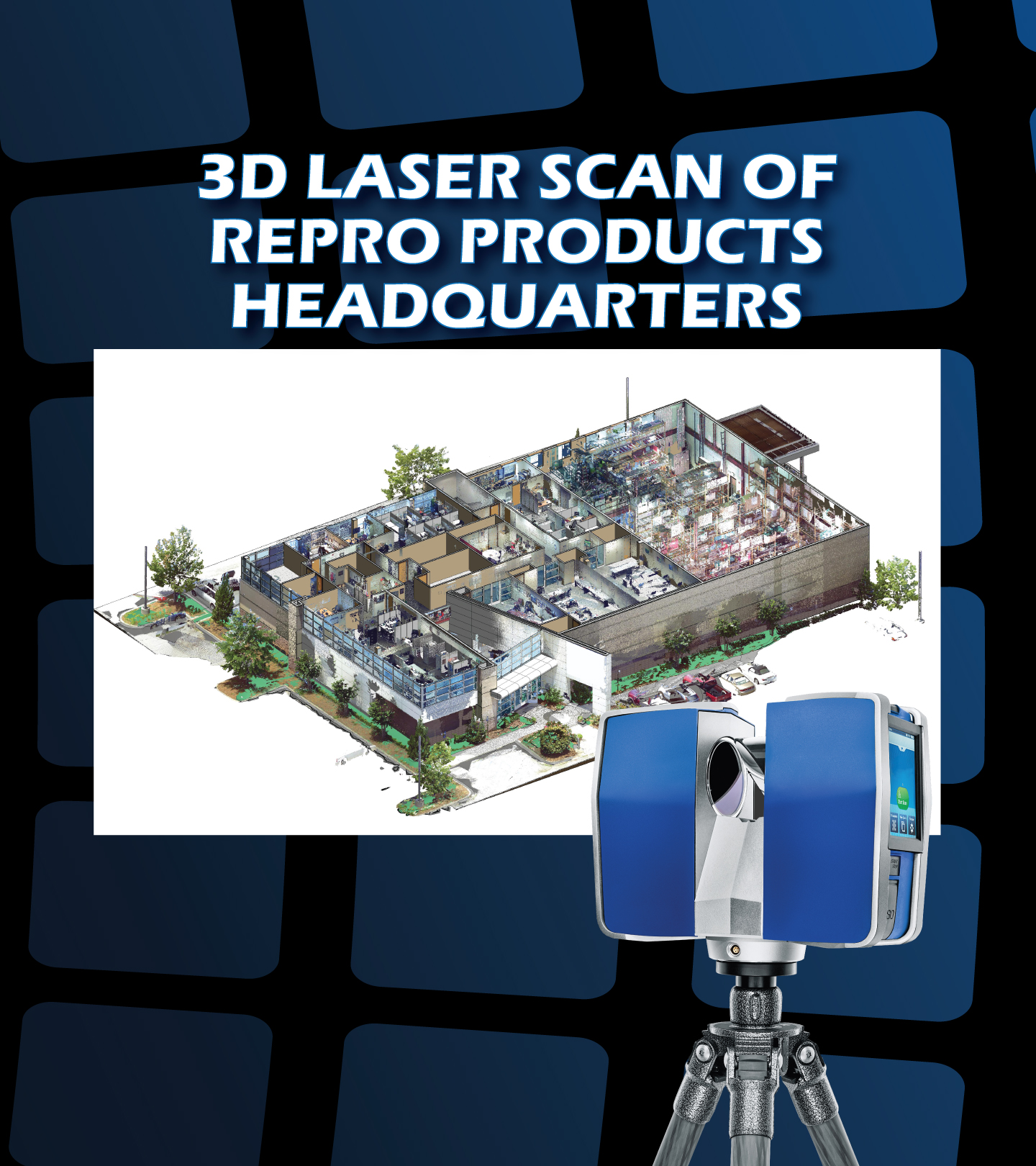 Accurate As-builts in Hours Not Weeks
Repro Products' 3D laser scanning services benefit all stages of the life of a building: site-work, construction, reuse projects, facilities management.  Laser scanning reduces the time required to take manual measurements, shortening project lifecycles while minimizing costly errors.  Our experienced laser scanning technicians have completed a myriad of projects ranging from theatre renovations to food processing plants to historic preservation to new construction and deliver accurate, actionable data to your design team.  Email ttaylor@reproproducts.com to learn more about using laser scanning services on your next project.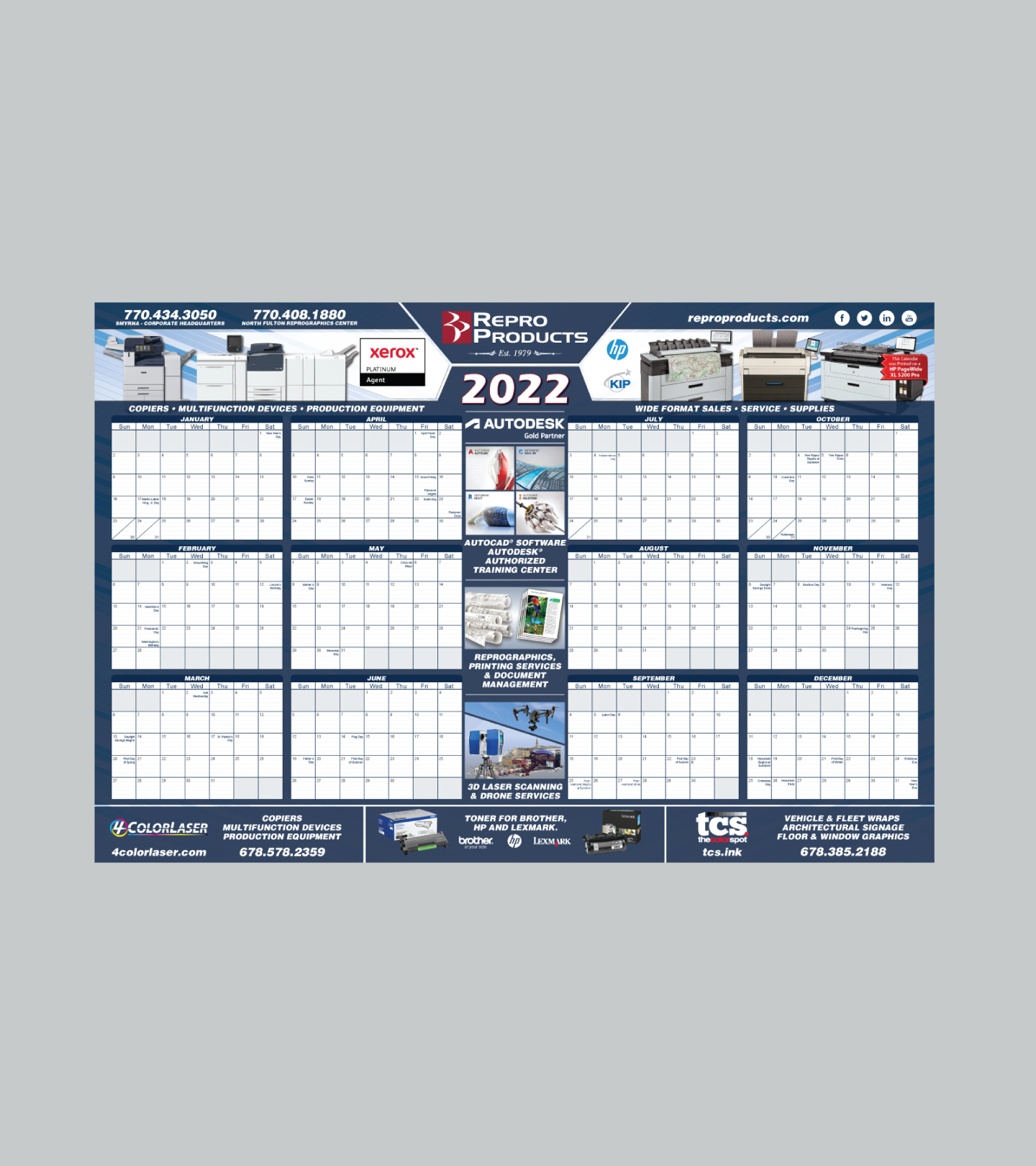 2022 Wall Calendar
Keep track of the days of 2022 on your FREE Repro Products wall calendar. These are 24″ x 36″ and ready to adorn your walls in the new year.  Send your request to marketing@reproproducts.com and these will be delivered with your next print order (or by your Repro sales rep).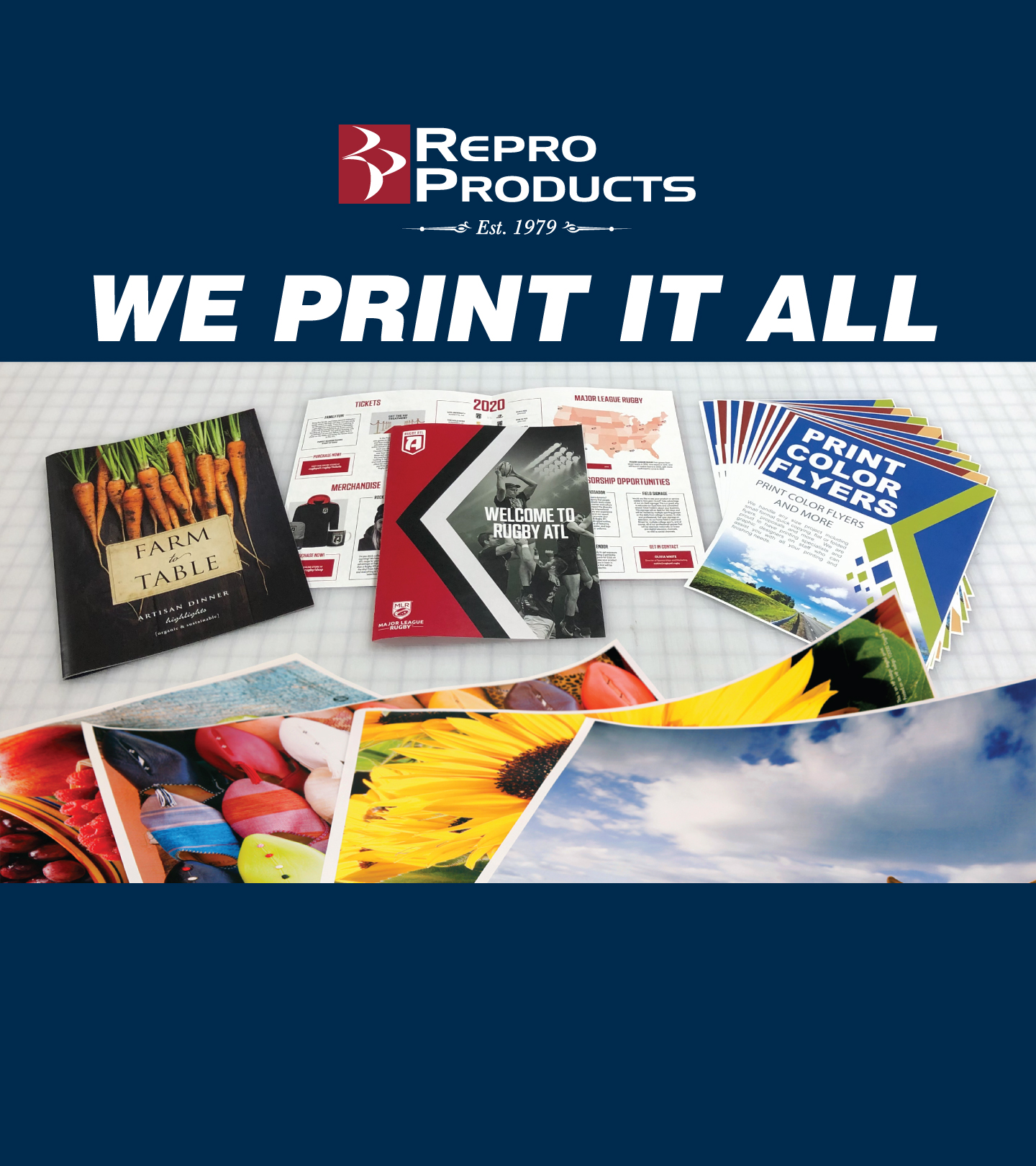 We Print it All
Did you know Repro Products prints much more than sets of drawings for construction?  From business cards to flyers to vehicle wraps and grand format graphics, we provide the same attention to your print job regardless of size.  Click here to check out our We Print it All brochure and email inquiry@reproproducts.com to start your print project today.

Save 30% on Signs and Banners.  Offer expires 2/14/22.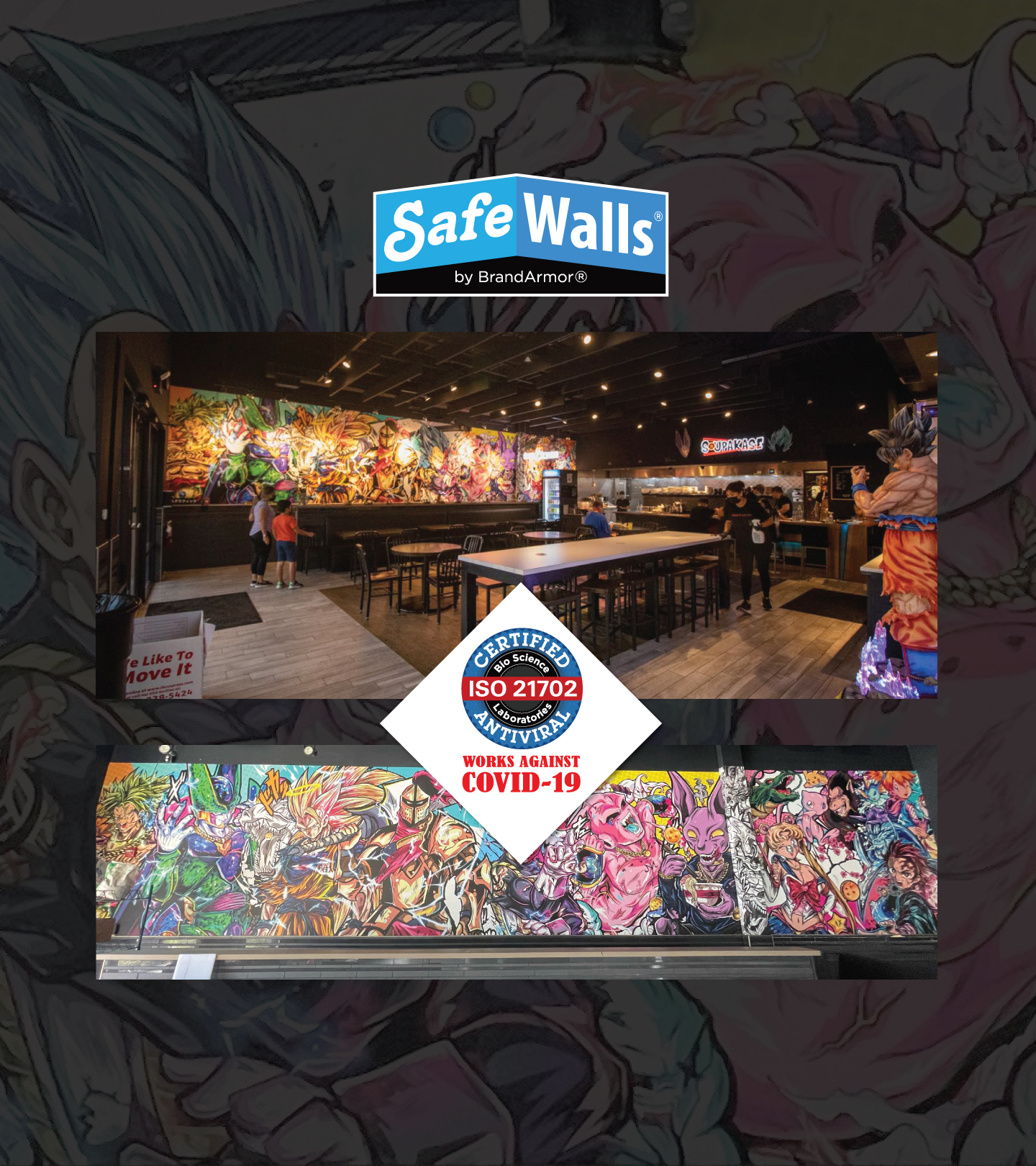 Eliminate up to 96.2% of COVID-19 from Surfaces in One Hour with SafeWalls
Soupa Saiyan 3 is the latest location of Orlando's premier noodle bar, featuring anime-themed graphics printed from the original art of their designer. The restaurant uses over 1,000 square feet of BrandArmor's SafeWalls® antimicrobial polymer wallcoverings to enhance the guest experience. Guests and staff alike can admire these incredible graphics which help to keep them safe by eliminating up to 96.2% of the SARS CoV-2 virus in 1-hour. The owners love it as well because SafeWalls® polymer surface is almost indestructible; keeping the murals looking bright and crisp and new, permanently. Even sharpie doodles simply wipe off.  If you would like to get more information about protecting your space with SafeWalls wallcoverings, email jonathanb@brandarmor.com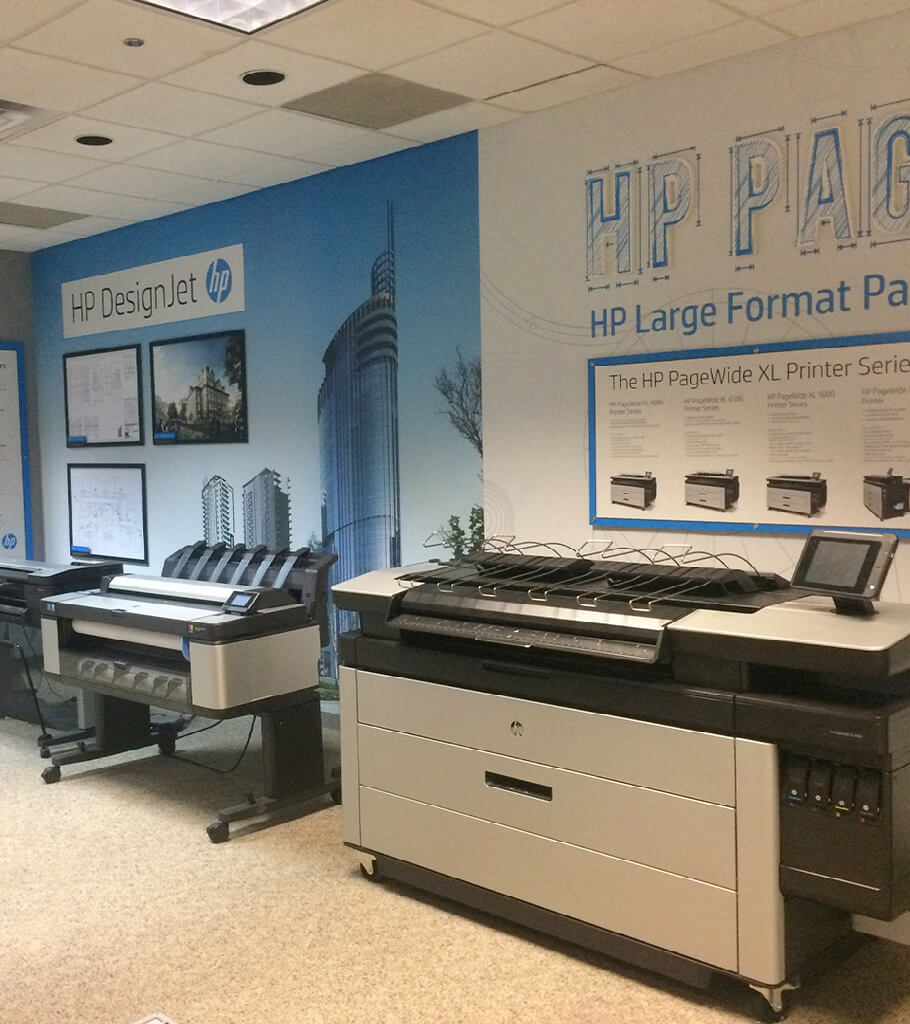 See What Customers Say About Our Service
See what our customers have to say about our Customer Service Engineers and the amazing service they provide for our Xerox and wide format equipment. Does your provider live up to these comments? If not, contact Repro Products with your next service request, just call 770-434-3050 and find out for yourself what sets our service apart from other providers.
"The service was exceptional as always, professional and prompt. Communication was excellent. We are very happy with the support services from Repro Products."
– John White
"The Service Team was fantastic! Stacy & Kenny were very professional & responsive during our installation. They also adhered to our COVID masking requirements."
– Tonya Montgomery
"Glenn was amazing. He went the extra mile to get parts, took his time and explained everything. Top notch company man!"
– David Geller
How the Repro Products Family of Businesses
Supports Our Community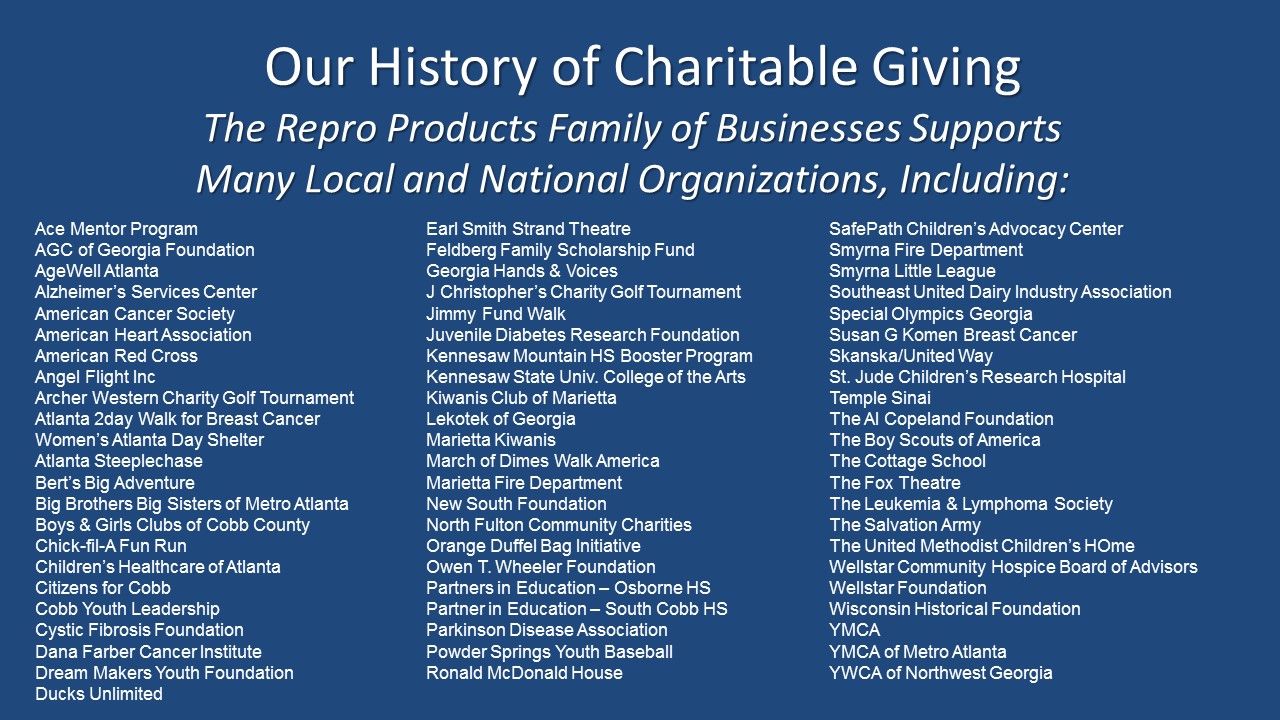 For more information on any of the products or services mentioned in this newsletter, send an email to inquiry@reproproducts.com.
© COPYRIGHT 2021 REPRO PRODUCTS. ALL RIGHTS RESERVED.