In order to bring better service to our customers in 2020, Repro Products has recently increased our website speed to provide a fast, convenient online experience. We've vastly improved our page loading speed since 2019 with a thorough website restructuring.
Since 20% of our website users visit us from mobile devices, we also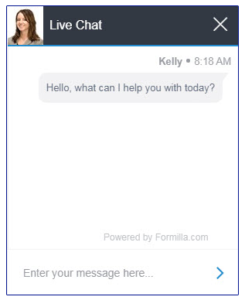 improved the performance of our mobile site to provide a swifter, leaner mobile experience. We improved our file upload functionality via mobile devices. Now the upload functionality is visible for both mobile and desktop. Repro offers a diverse portfolio of print and document solutions, and as you visit our site you might ask yourself, "Where do I begin?" Not to worry. Our website contains a convenient live chat feature to guide you to your desired destination and connect you with your solution. Our chat operates during normal business hours, and you can even message us through chat during off hours. Repro Products is proud to serve Atlanta and help customers nationwide, and our website is but one vehicle to achieve and maintain our reach. We value your input, so if you notice areas for website improvement or if you would like to suggest a new feature, feel free to contact us here.