The Spotlight
SEPTEMBER 2021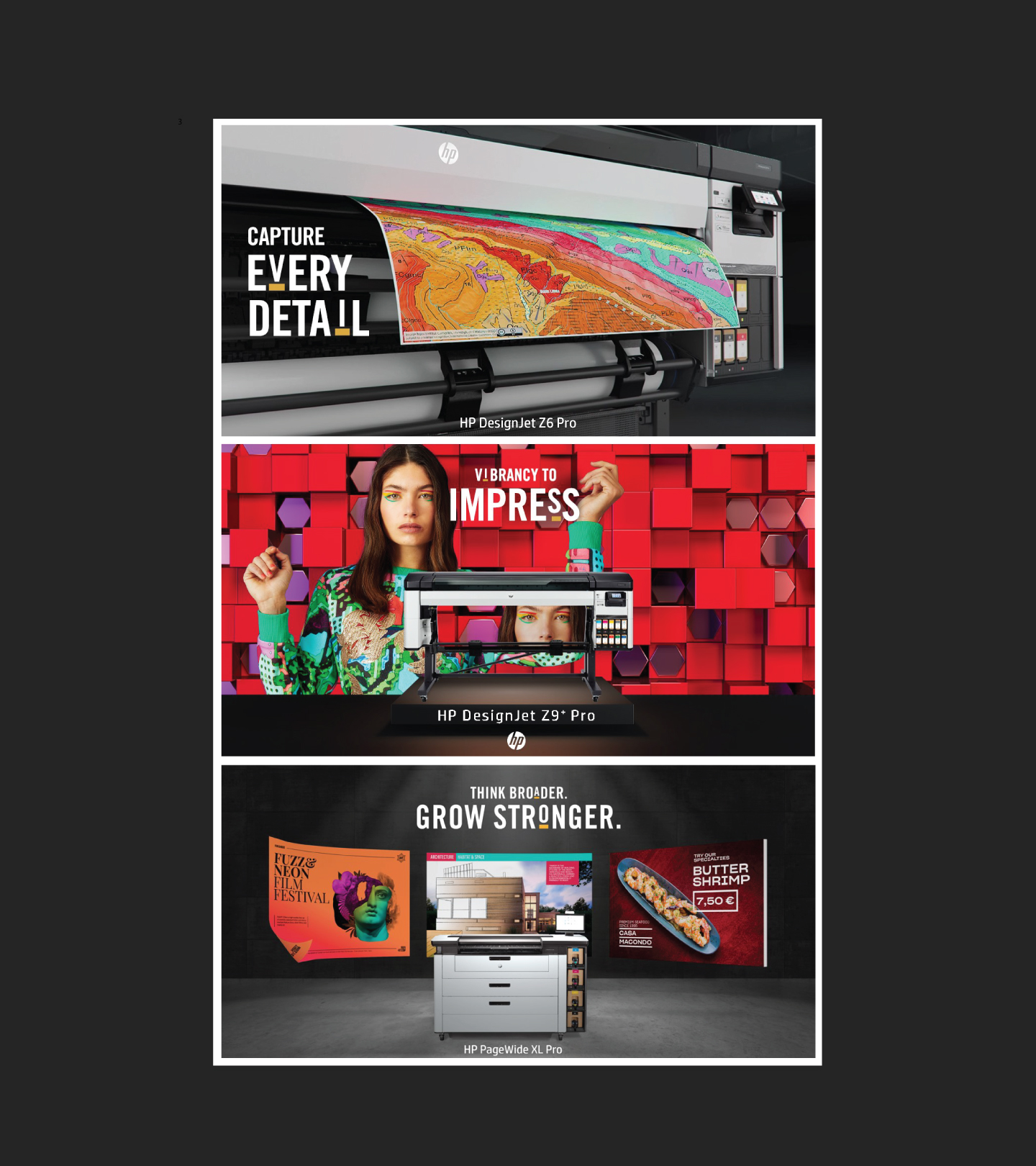 Save Time, Increase Productivity and Profits:
Reduce Labor, Print Cut Sheet Posters & Direct to Board
Whether you need to print cut sheet posters and direct to board with graphic quality or need a printer with highest color quality and precise lines, HP has a solution to fit your business.
The newest HP printers include features for print shops, GIS departments, art departments –any organizations for which precision, color accuracy and productivity are paramount.  Regardless of the model(s) you would like to see, Repro Products is available to set up immediate virtual demos so you can choose the model that best meets your needs.
Start by choosing the products you would like to explore:
HP DesignJet Z6 Pro / HP DesignJet Z9+ Pro
HP PageWide XL Pro Series (5200, 8200 and 10000)
Email inquiry@reproproducts.com to request your virtual demo today.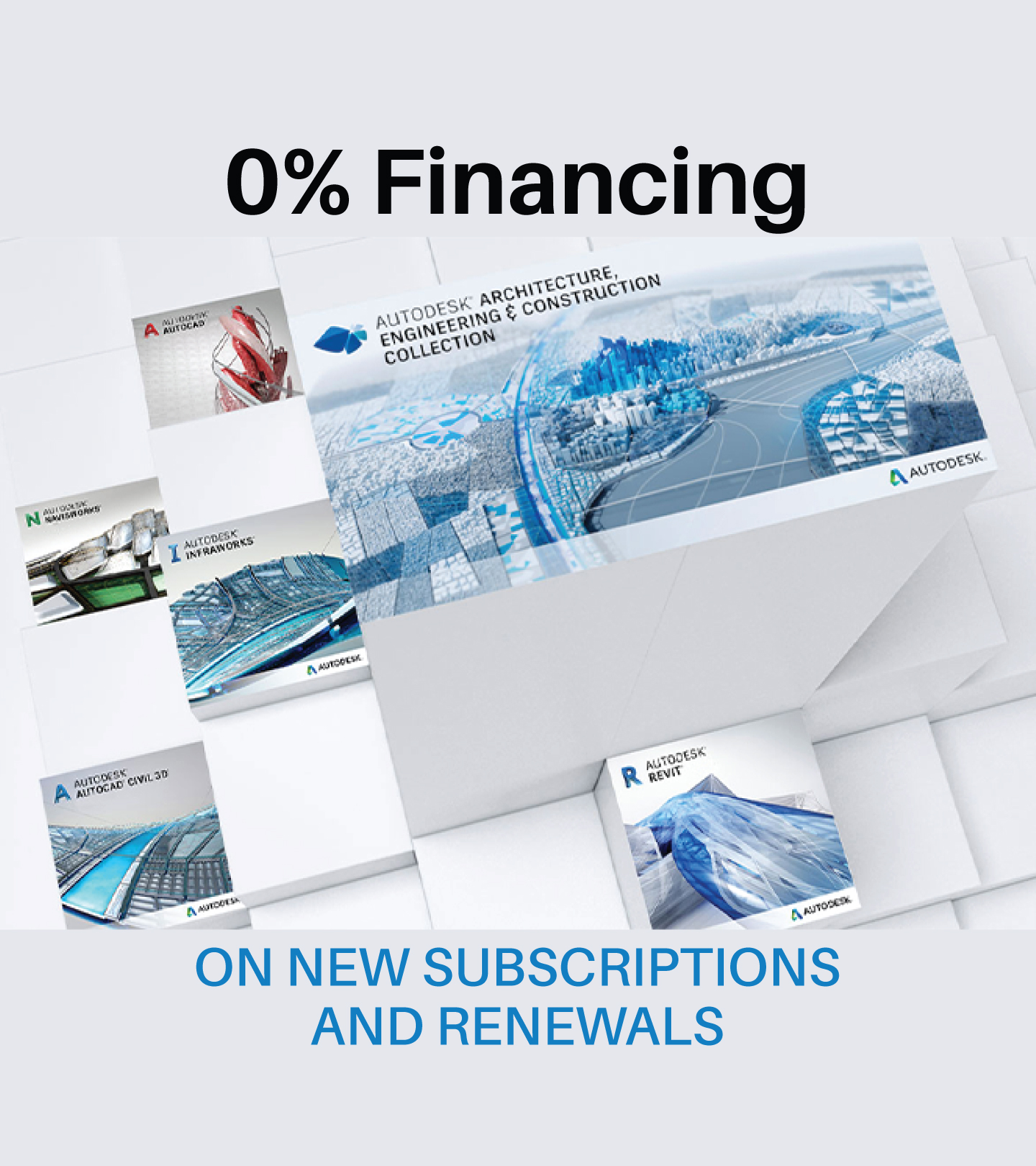 0% Financing
Autodesk if pleased to announce the return of 0% financing through October 18, 2021.
New for Q3 only, the minimum deal size has been reduced to $25,000 to allow more customers the ability to secure multi-year contracts.
Financing under this offer applies to new or renewing 3-year subscriptions that are switched from maintenance and meet the minimum deal size. Select 3-year purchases for product subscriptions not switched from maintenance may be eligible for 0% financing with an approved exception by Autodesk Sales Leadership.
Availability of 0% Financing is subject to customer credit approval, and eligibility criteria as defined by the partnering financial institutions. Annual payment terms between customers and partnering financial institutions are required. Please consult partnering financial institutions with further questions about alternative payment terms and potential associated costs.
To find out more about Autodesk promotions, click here or email inquiry@reproproducts.com.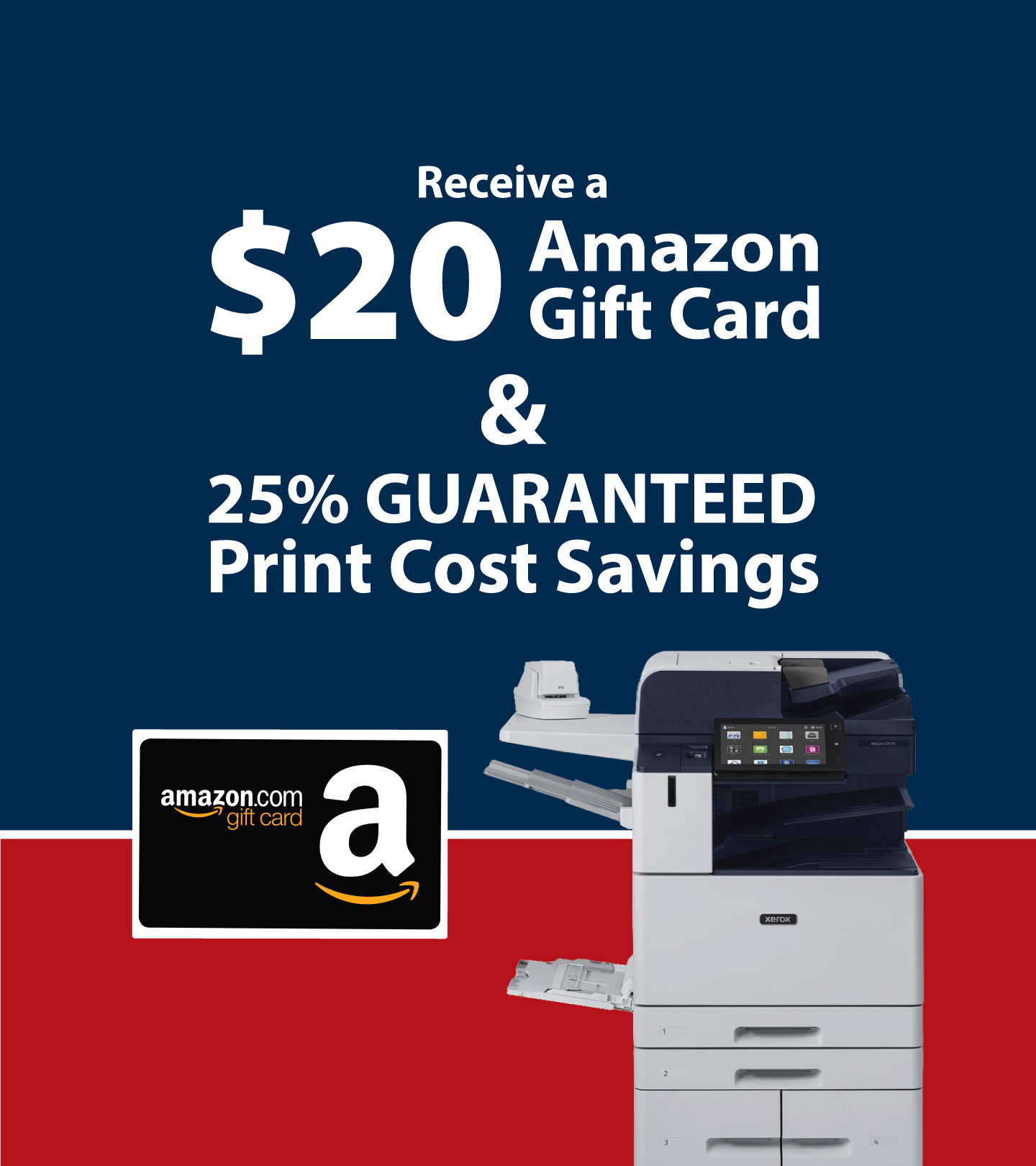 $20 for a copy of your copier/printer lease...
Send us a copy of your current copy/print equipment lease and we will send you a $20 Amazon gift card*.  You will also receive a FREE, no obligation  print and workflow analysis.  We guarantee you will save at least 25% on your current print costs with a new lease from Repro Products.
To begin, send a copy of your lease to inquiry@reproproducts.com.
*Limit one offer per company.  Valid to new clients for leases submitted by October 29, 2021.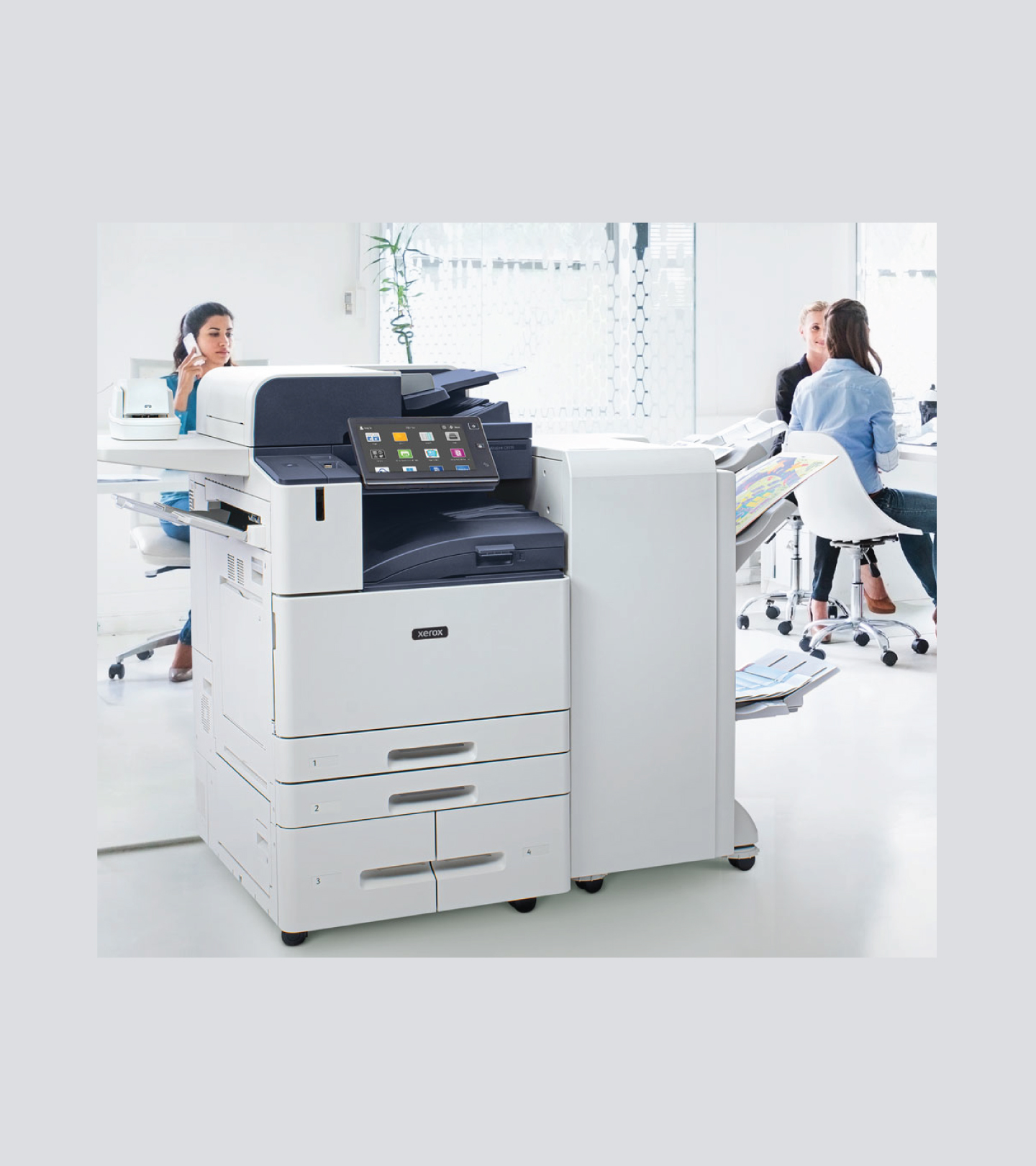 The Xerox AltaLink® Family of High-Volume Printers Move as Fast as Your Business
Want work done right? AltaLink will help you do a lot more than just print. Xerox® ConnectKey® Technology-powered AltaLink multifunction printers are designed for demanding teams to get work done better, faster and more securely. The new AltaLink C8100 and B8100 Series are true Workplace Assistants that will free up time for you to do more of what really matters every day.
To arrange a demo with one of our Xerox solutions product experts, contact inquiry@reproproducts.com.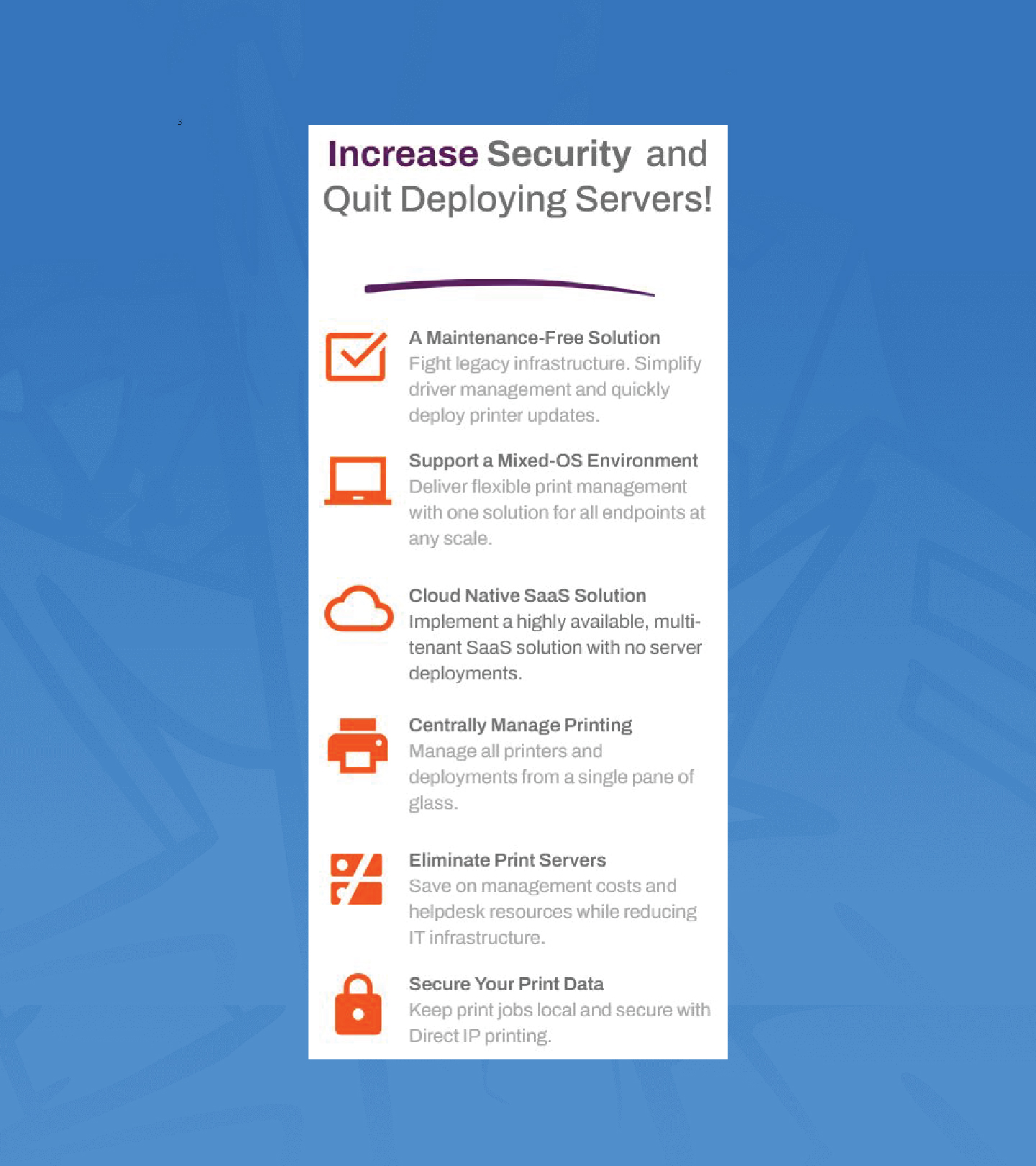 Wish you could save on management costs and helpdesk resources by eliminating print servers?  Let Repro Products get you started with PrinterLogic and simplify driver management, centrally manage printing and secure your print data.
Complete a PrinterLogic demo by September 30th and receive a $50 Amazon gift card.  Click here to learn more about PrinterLogic and sign up for your demo.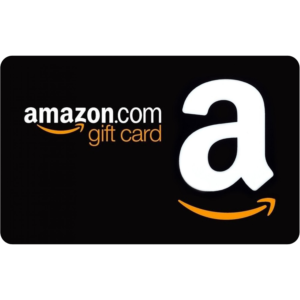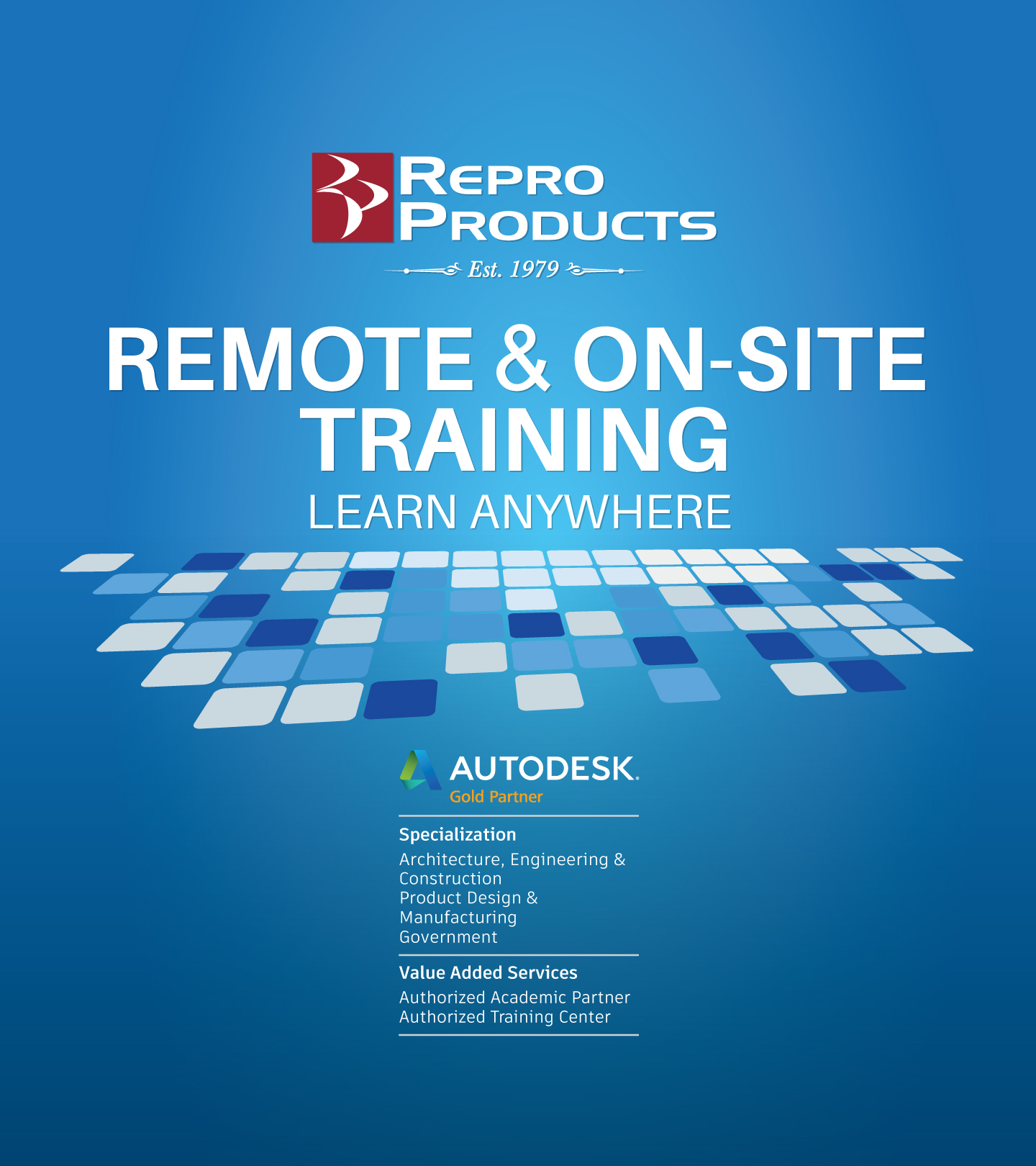 Autodesk Training
Repro Products offers flexible training options to accelerate your team's Autodesk product proficiency.  In addition to our scheduled classes, we also offer custom training at your location, online or in our Autodesk Authorized Training Center.  View our upcoming scheduled classes here which include:
AutoCAD Fundamentals 2022 (10/11-10/13) East Coast Time Zone
Civil 3D Fundamentals 2022 (10/18-10/21) West Coast Time Zone
Revit Architecture Fundamentals 2022 (10/25-10/27) East Coast Time Zone
AutoCAD Fundamentals 2022 (11/01-11/03) West Coast Time Zone
Civil 3D Fundamentals 2022 (11/08-11/11) West Coast Time Zone
Email inquiry@reproproducts.com to get more information on classes or custom training.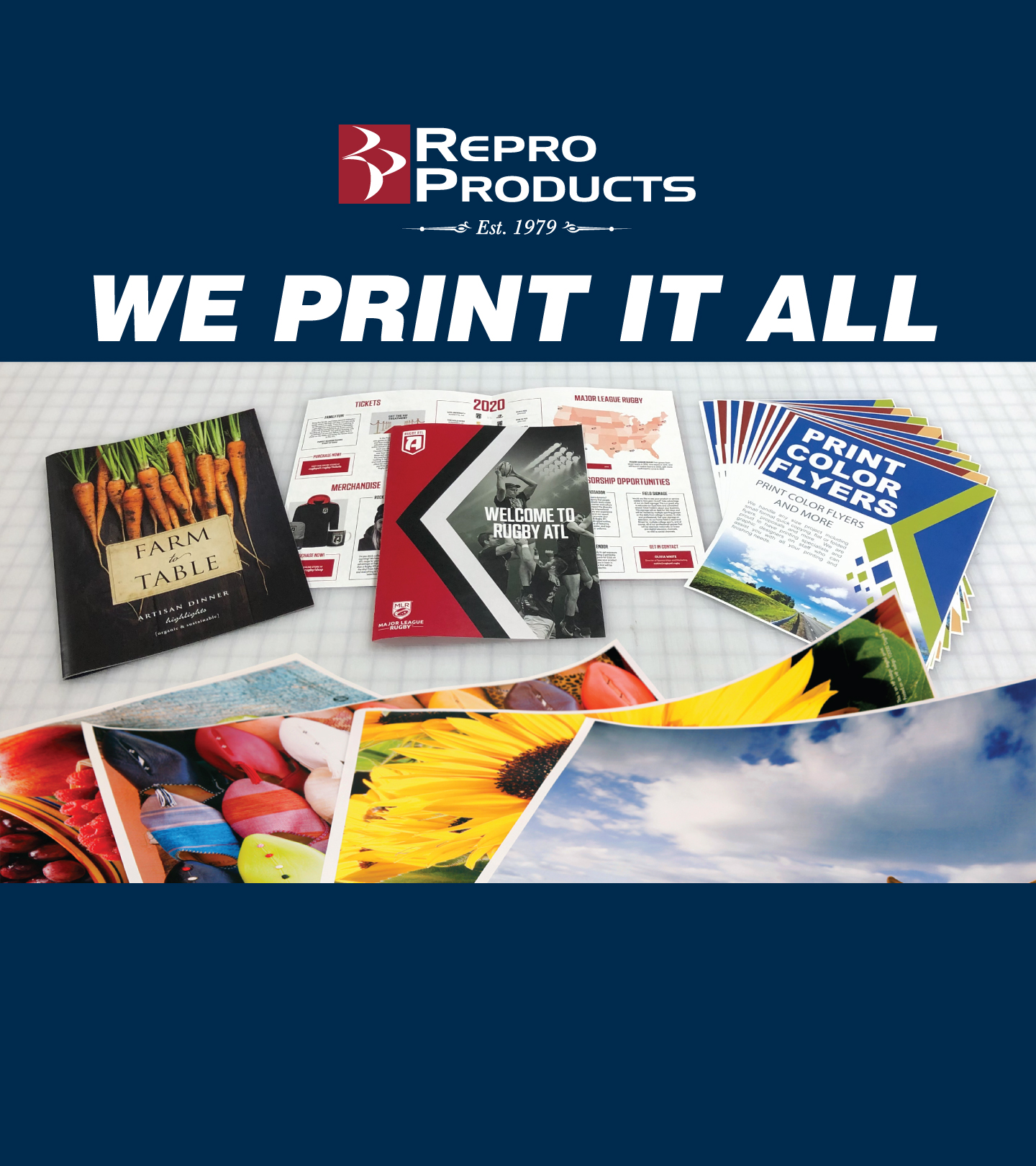 We Print it All
Did you know Repro Products prints much more than sets of drawings for construction?  From business cards to flyers to vehicle wraps and grand format graphics, we provide the same attention to your print job regardless of size.  Click here to check out our We Print it All brochure and email inquiry@reproproducts.com to start your print project today.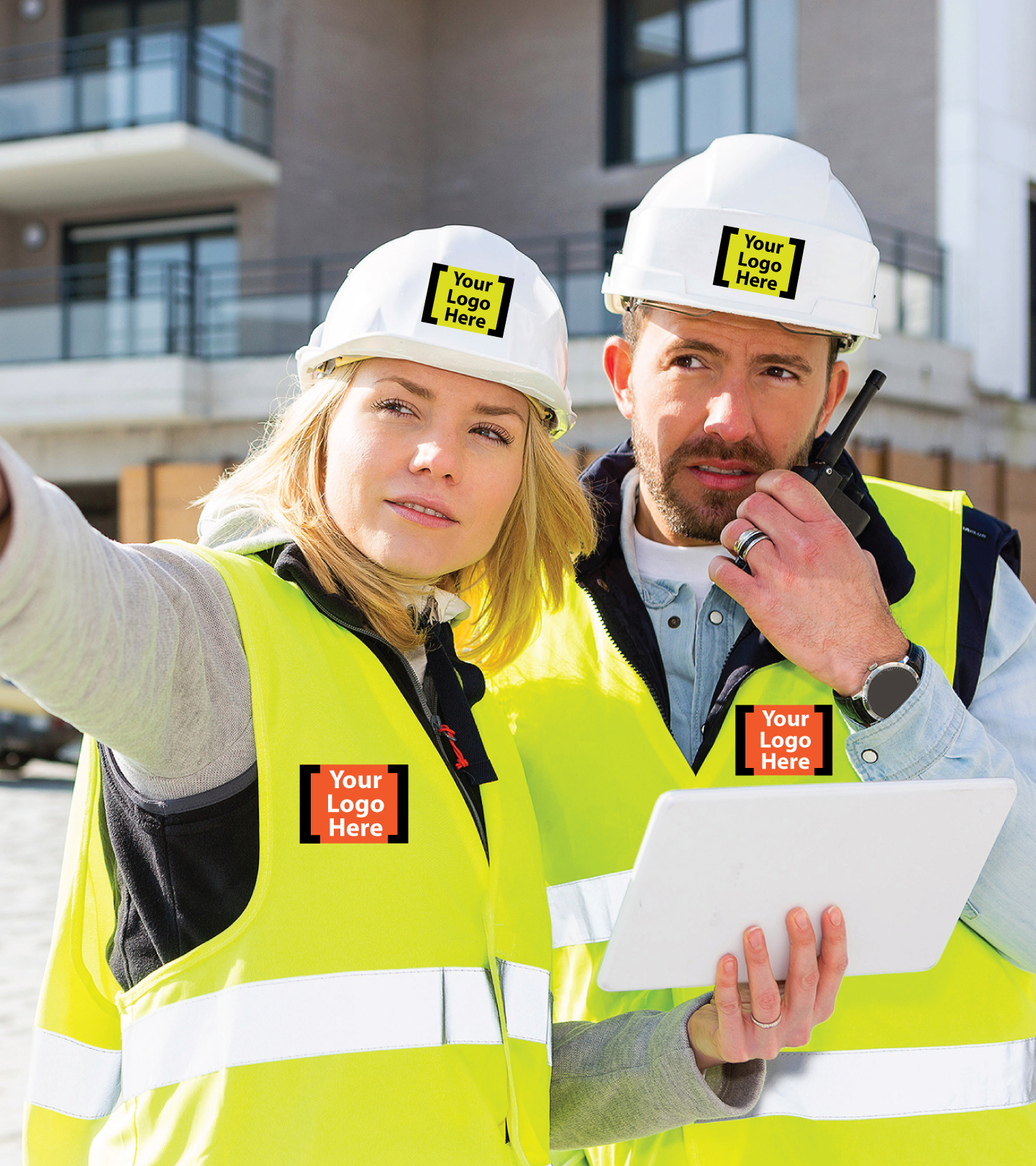 Trust your Safety to Repro Products, your Print Professionals
Safety Products Store is the division of Repro Products that specializes in high visibility safety wear. We personalize safety wear including vests, hardhats, coats and more so you can advertise your business while staying safe on the jobsite.
Need assistance? Email marketing@reproproducts.com.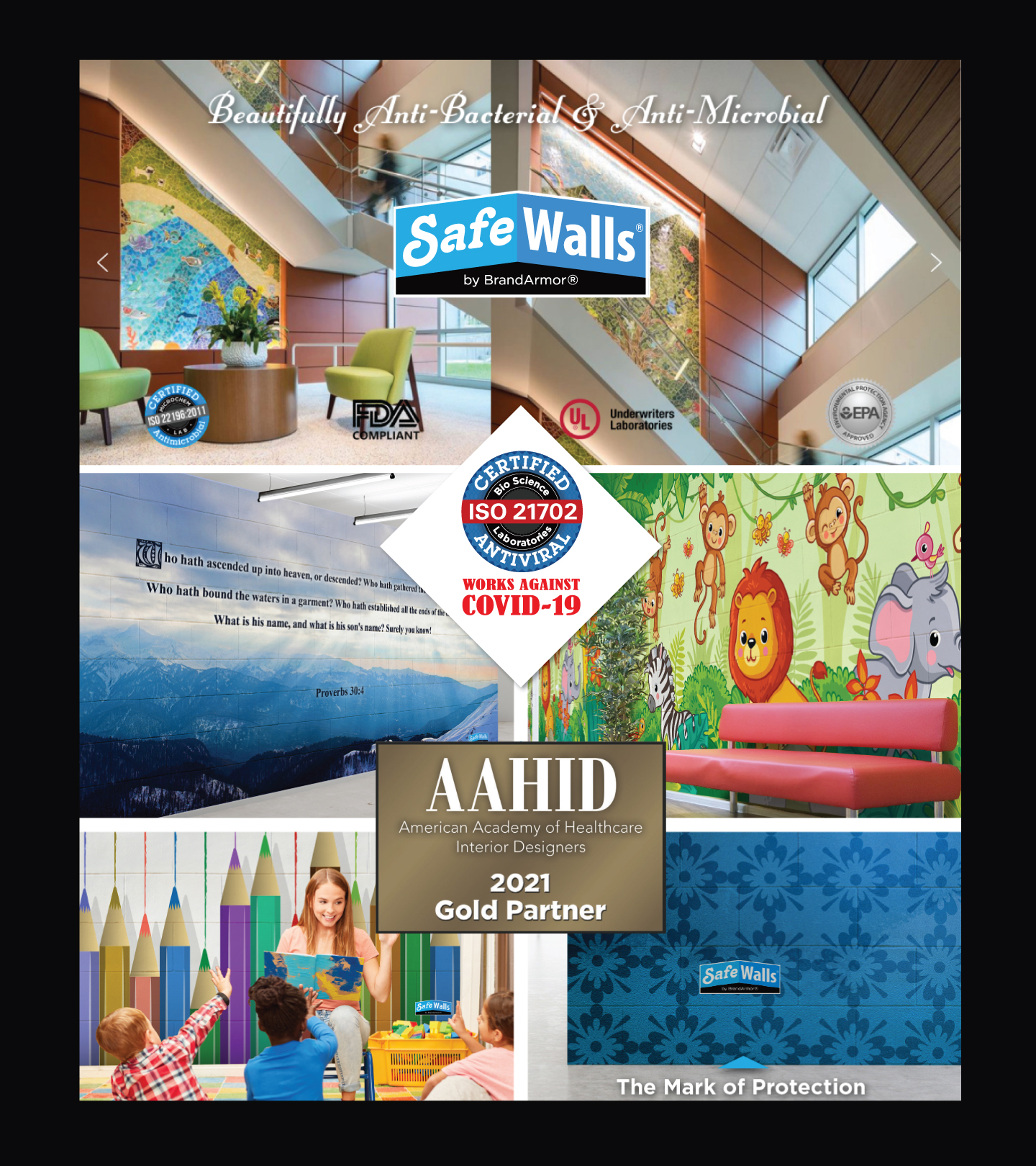 Eliminate up to 96.2% of COVID-19 from Surfaces in One Hour with SafeWalls
SafeWalls™ by BrandArmor® have now been certified ISO 21702 Bio Science Laboratories as effective at eliminating up to 96.2% of COVID-19 from its surface in 1 hour.  Despite the name, SafeWalls are not just for walls, protect your conference table or any surface where cleanliness and durability are paramount.  EPA approved and FDA compliant, SafeWalls are printed on a non-PVC wallcovering made out of 30% recycled materials and laminated with the proprietary BrandArmor® film with Anti-Microbial agents built into the manufacturing process.
BrandArmor Technologies, the SafeWalls® company, announced that they have been named a Gold Partner of the American Academy of Healthcare Interior Designers (#AAHID).  AAHID is the premier professional organization for Interior Designers who specialize in Healthcare design.  Click here to see a 2-minute video on SafeWalls, the only polymer wallcovering that eliminates up to 96.2% of SARS CoV-2 on the surface in one hours, applications in Healthcare environments.
Find out how to protect your customers and employees with SafeWalls by emailing inquiry@reproproducts.com.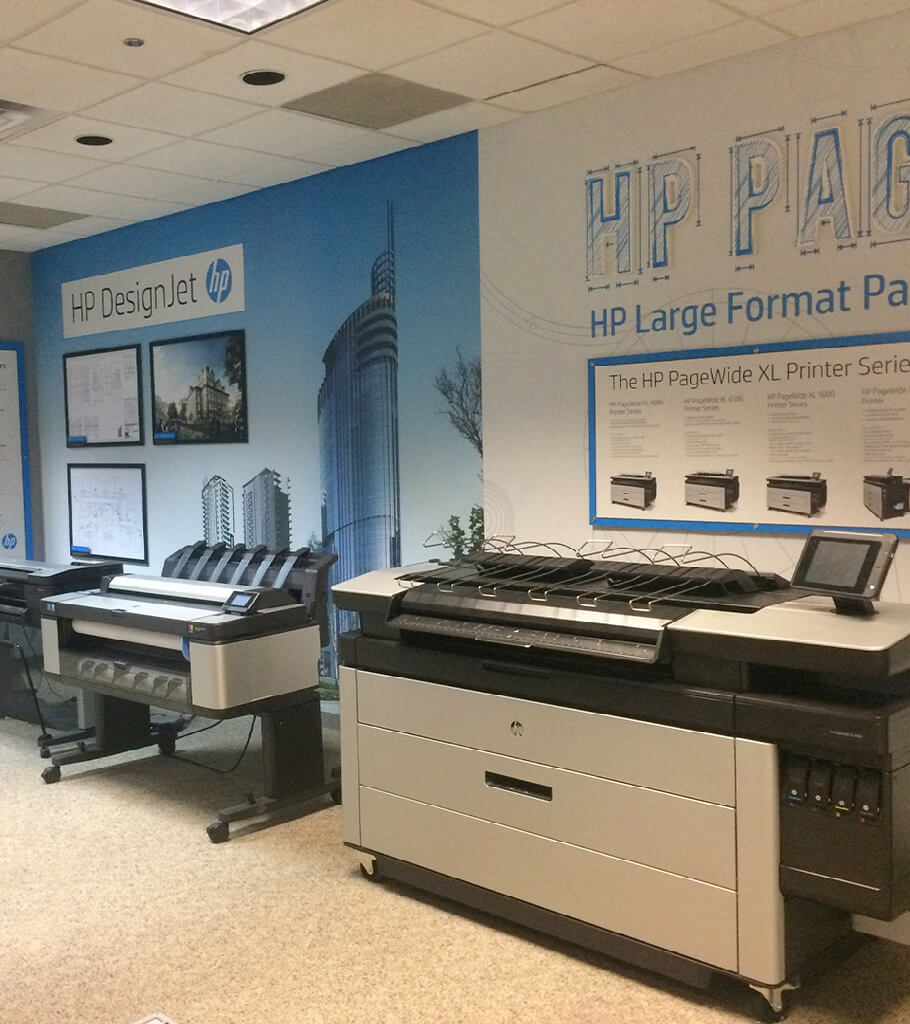 See What Customers Say About Our Service
See what our customers have to say about our Customer Service Engineers and the amazing service they provide for our Xerox and wide format equipment. Does your provider live up to these comments? If not, contact Repro Products with your next service request, just call 770-434-3050 and find out for yourself what sets our service apart from other providers.
"The printer that had problems was taken away and replaced temporarily while ours was being repaired. Once complete, he picked up the loaner and replaced it with ours. Two thumbs up!"
– Dirk LaPaglia
"The service tech was very pleasant to deal with. He had a great personality and had us up and running in no time. He explained the problem and showed me what to do in the event that we had the same type of jam again."
– Bridget Parker
"The technicians are always pleasant and great to work with. We have had a low pitched squeaking noise and of course it didn't happen when the tech was here, but he did everything he could do to prevent it from happening again."
– Mary Sue
How the Repro Products Family of Businesses
Supports Our Community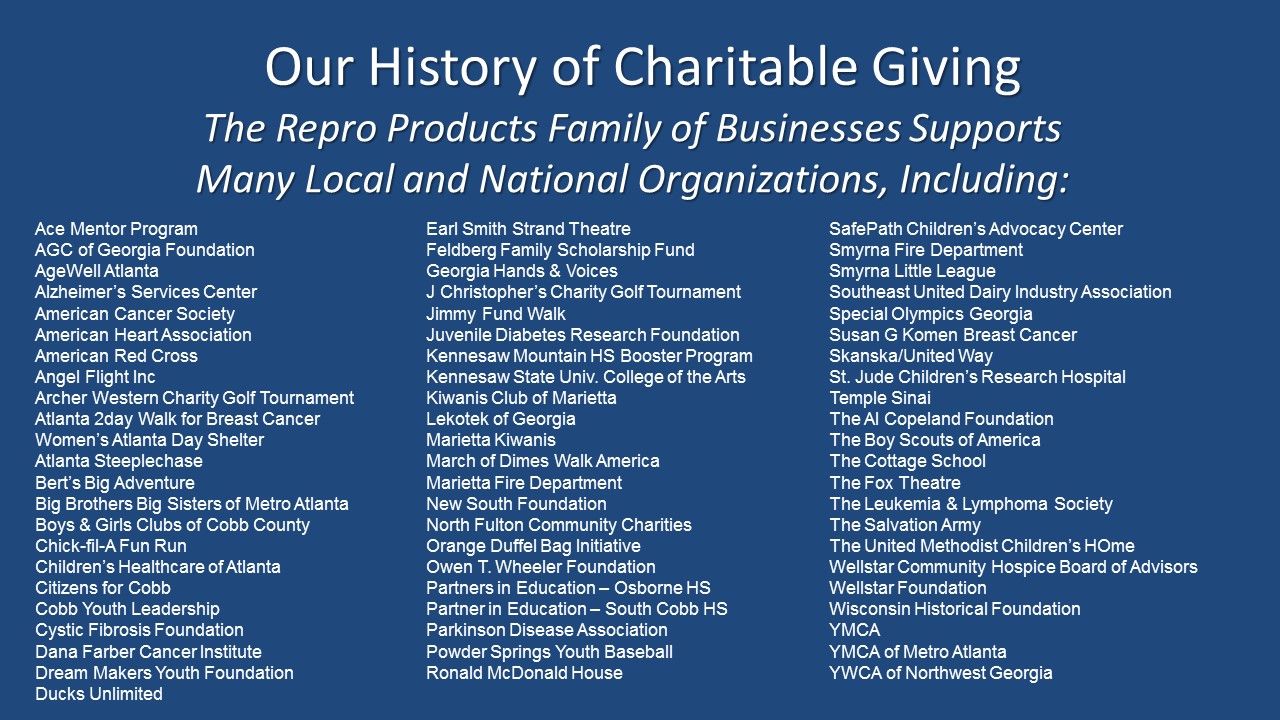 For more information on any of the products or services mentioned in this newsletter, send an email to inquiry@reproproducts.com.
© COPYRIGHT 2021 REPRO PRODUCTS. ALL RIGHTS RESERVED.